Breathworks with Darran Ingram
Explore a world of recreation with our engaging programmes! From learning Arabic to dancing Argentine Tango, discovering new rhythms in Drumming, and finding inner peace through Meditation, there's something for everyone. Join us to experience the joy of learning and self-discovery!
Return to Courses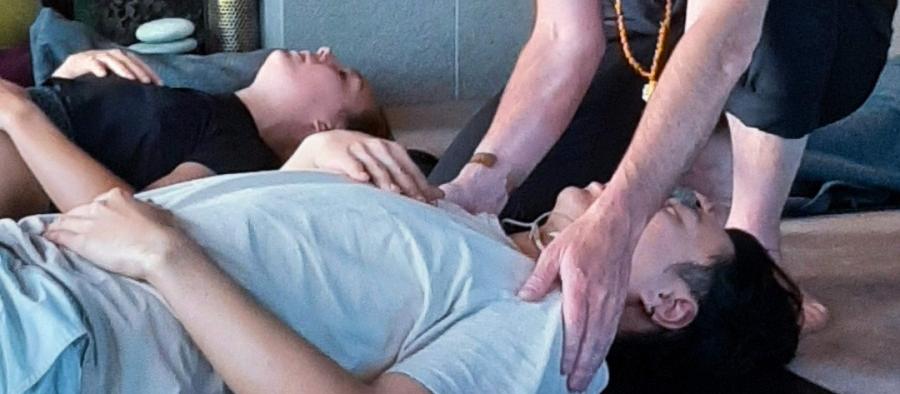 Breathworks with Darran Ingram
Breathwork classes offer a unique and effective approach to managing stress and anxiety through breathing techniques. By controlling the breath, individuals can release tension, improve mental clarity, and connect with their inner selves. Breathwork is also known to enhance physical health by reducing blood pressure and boosting the immune system. Whether you are seeking relaxation or looking to improve your overall wellbeing, breathwork can be a valuable addition to your self-care routine.
Breathing is directly linked to our body's stress response.
Breathwork sessions which can help with
-Asthma management
-Chronic respiratory disorders e.g. COPD
-Anxiety
-Shoulder, neck or upper back pain
-Mindfulness
-Stress Management
Breathing is directly linked to our bodies stress response.

What to expect:
We'll begin with a short introduction: Darran will talk about the benefits of Breathwork
We'll then gently move our bodies to sound, helping us to open up our breath
You'll then get super cosy on the mat and be guided through a simple yet profound breathwork journey.
Sink into the mat, sit up or use a chair for a 20 min guided meditation
An opportunity to connect with fellow participants and share your experience (completely optional)
We'll close with a sharing circle (optional)
No previous breathwork or mediation experience required
How should I prepare?
Wear loose comfy clothing, not restricted around the waist ideally
Bring your water bottle and a notepad/ pen for any journaling you may wish to do after your session
Mats, pillows & blankets are provided however you can bring your own for added comfort
Try to avoid alcohol, caffeine and heavy meals 2 hours prior to the session
Turn your mobile phone off (or to flight mode, not just silent)
---
STREAM 1: BREATHWORKS WITH DARRAN INGRAM
Tuesday

5 - 6pm
1 session starting

18th July 2023


Ending

18th July 2023
Fee:

$10.00
Bring
Comfy loose clothing, water

Exercise Studio
STREAM 2: BREATHWORKS WITH DARRAN INGRAM
Tuesday

5 - 6pm
1 session starting

25th July 2023


Ending

25th July 2023
Fee:

$10.00
Bring
Comfy loose clothing, water

Exercise Studio
STREAM 3: BREATHWORKS WITH DARRAN INGRAM
Tuesday

5 - 6pm
1 session starting

1st August 2023


Ending

1st August 2023
Fee:

$10.00
Bring
Comfy loose clothing, water

Exercise Studio
STREAM 4: BREATHWORKS WITH DARRAN INGRAM
Tuesday

5 - 6pm
1 session starting

8th August 2023


Ending

8th August 2023
Fee:

$10.00
Bring
Comfy loose clothing, water

Exercise Studio