The OUSA clubs portal is a one-stop shop to administrate your club. Within the clubs portal, you can re-affiliate, apply for grants, place your regular room bookings, decide who has locker access, update your website listing, sign up for clubs day and so much more.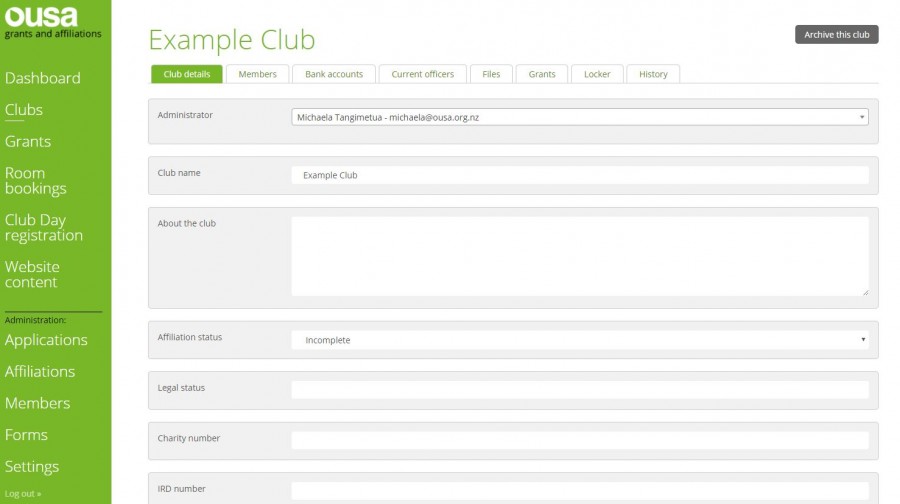 To reaffiliate your club you will need to click on the clubs tab (left-hand side, second from the top) and fill out each empty section. Work your way from club details right across to the locker tab.
This is a new system which we are working to improve each day. If you're having any trouble or have suggestions for improvement please let us know.
The Clubs Portal is currently only available to the president of each club. If you do not have an account you can create one here. Once you've done this email our clubs development officer so she can verify your account.
Enter the clubs portal here.