Return to Courses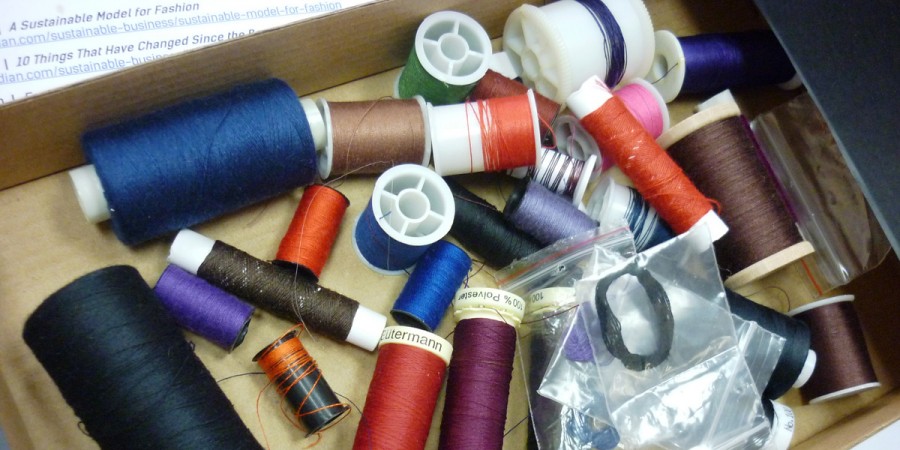 Stitch Kitchen
OUSA Winter Wellness Clothing Repairs
Do you have clothing in desperate need of some repairing? Instead of throwing those jeans away pop along to the Otago Room on Tuesday 9th July between 10am – 2pm and Stitch Kitchen will mend them for you!!
While your clothes are being repaired you can pop along to the Winter Wellness festival in the Link: https://www.facebook.com/events/2284197398367134/
Stitch Kitchen is a new story of gathering friends around the table and sharing ideas, skills and resources to achieve more than we can imagine on our own, one stitch at a time. Located in the heart of Dunedin's historic warehouse precinct (world famous for our street art), Stitch Kitchen brings together like-minded crafters, makers & artists of all walks, who share a love of textiles, the environment, & our community.
Stitch Kitchen is a project of Just Atelier Trust, which has been coordinating workshops and leading community engagement to reduce textile waste since 2013.
Stitch Kitchen runs a monthly 'repair cafe': Mend and Make Awesome, from 1-4pm on the 2nd Saturday each month, at 88 Vogel Street. Participation $5. Registration via Eventbrite
(Stitch Kitchen also runs a variety of other workshops, including OUSA's Sewing For Beginners courses. See https://www.ousa.org.nz/recreation/courses/1238-sewing-basics for details
https://www.facebook.com/StitchKitchenDunedin/
https://www.instagram.com/stitch_kitchen/
---