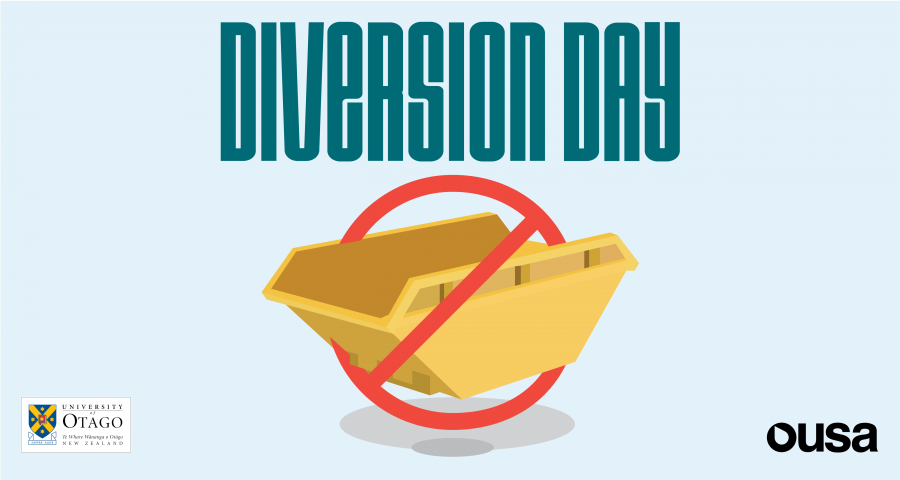 Diversion Day
Save the dates, it's all about Diversion Days 2021. Skip days are out, and Diversion Days are in.
What's a Diversion Day?
Those items that you need a skip for… Too many bottles in the backyard. Last year's tenant's broken chair in the corner of your room. Those moving boxes still piled up in the lounge.
Continue to use your weekly recycling bin and the hubs around Uni BUT any of that extra rubbish can now be recycled isntead of just hitting the skip and heading to landfill. A postive change in how we deal with rubbish, thinking of our environment and our future.
When / Where / How
The remaining Diversion Days for 2021 are:
Friday 28th May
Friday 23rd July
Friday 22 October
Friday 12 November

10am until 2pm at 51 Clyde Street and at the Marsh Study Centre Carpark (Castle Street)

There are seperate bins for different items so separate (ideally before you get there): Glass/ Cans/ Cardboard/ General Waste

Use the assigned bins to dispose of items.
YOU MUST BRING YOUR 2021 STUDENT ID.