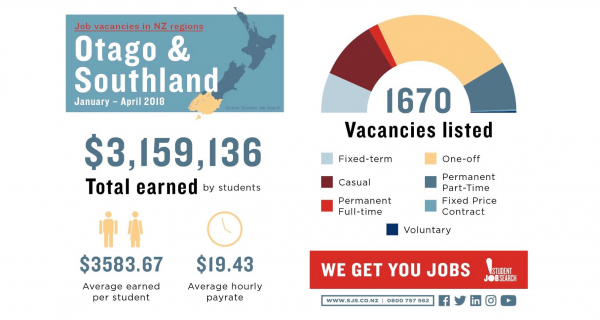 STUDENT JOB SEARCH UPDATES
Looking for a job?
Student Job Search provides a free service to employers and tertiary students of member institutions and is New Zealand's leading employment service connecting tertiary students seeking one off, casual and part time work.
Here is an update of vacancies in the Otago/Southland Region.