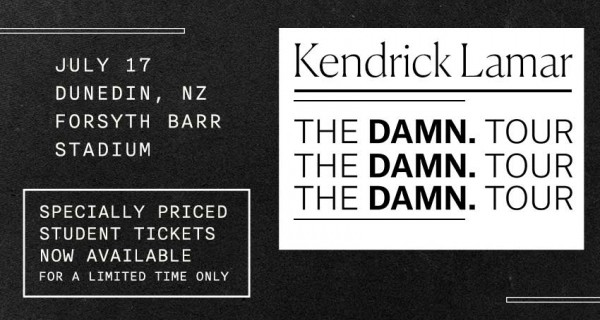 KENDRICK LAMAR- STUDENT SPECIAL OFFER
A DEAL OF A LIFETIME to fix those exam blues!
We have teamed up with Kendrick Lamar for Re-Ori '18 and have an awesome OUSA Student Special Offer for tickets to his Dunedin show on Tuesday 17th July, at 79.90 + BF.
Tickets are available now. There are only a limited amount on offer so make sure you get in fast. Click the link below!
OUSA REFERENDUM 2018 RESULTS
Online referenda are one of the many ways you can have your say through OUSA. Whether it's about university policy or a wider issue, you can change OUSA's stance.
The OUSA Referendum Results for 2018 are now available. For more information, please email adminvp@ousa.org.nz or refer to the OUSA Constitution.
Thanks to all who voted!