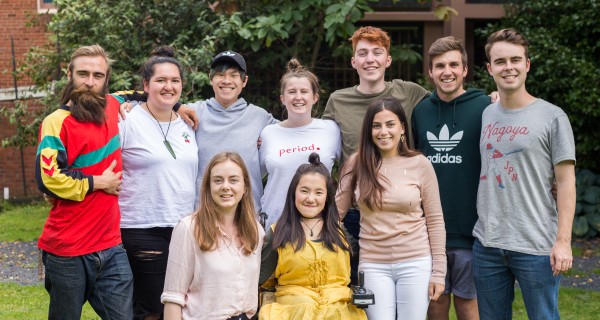 2018 OUSA EXECUTIVE
Our Executive have had a busy first few months settling into their roles here at OUSA. They've been balancing a number of projects and initiatives, and representing student views on a vast number of committees and working groups. Each quarter, they reflect on their roles and report on what they have been up to - have a read through each of the first quarter reports and if you have any queries or comments make sure you get in touch!
Other ways to have your say! OUSA hold two referenda each year, each has three stages; a call for questions, followed by a student forum to discuss the questions and then the voting period. Our next referendum will open on the 16th of April where you'll have the opportunity to put forward a question, whether on university policy or wider student-related issues.
OUSA ANZAC DAY SERVICE
OUSA is proud to be able to offer students and university staff the opportunity to attend an on-campus commemorative service for ANZAC Day. It is a chance for our campus community to come together and reflect, honouring those who lost their lives, whilst above all, valuing and cherishing peace. The service is led by the OUSA Executive and features readings by Dunedin Mayor Dave Cull and University Vice-Chancellor Professor Harlene Hayne along with performances by Te Roopu Maori and the Southern Youth Choir. The OUSA President and Tumuaki Te Roopū give the main address.
The service will take place outside of the University Staff Club at 1.30pm on Tuesday 25th April. If wet the service will be held in the Main Common Room in the Union building.