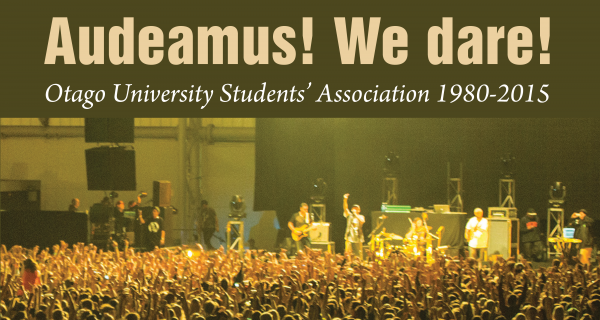 OUSA BOOK LAUNCH
Audeamus! We dare! is a book written by Philippa Keaney. You can purchase your copy below for $25 + $2.50 postage.
In 1890, OUSA was established by students, for students. It was tasked with providing representation, advocacy, support and activities to enhance the student experience.
Despite economic, educational and political changes that have challenged its ability to stay focused on the tasks set more than 125 years ago, the Association remains.
Taking up where Sam Elworthy's Ritual song of defiance ended, this is story of OUSA and the students who have been part of its journey from 1980 to 2015.
OUSA ELECTIONS 2020 EXECUTIVE
Thanks to all of you involved with the 2020 OUSA Executive Elections!!
Click below for the 2020 Executive, as voted by you!