JOIN THE OUSA FAMILY
Become a Volunteer
Be a Part of Something Bigger than Yourself.
Get involved across all OUSA has to offer.

Don't just stand there... Click the link below and become a volunteer now
OUSA'S CREST
The University of Otago's motto is 'sapere aude' – Dare to Be Wise, OUSA's response is 'Audeamus' – We Dare!
While the University was granted its Coat of Arms by the Lord Lyon King of Arms (Scotland's premier officer of arms) on 21 January 1948, it was not until 22 February 1991 that OUSA followed suit.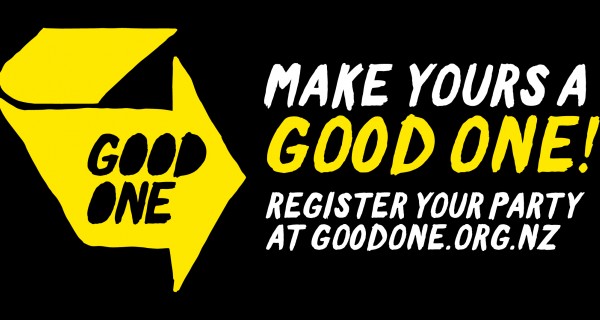 REGISTER YOUR PARTY
Good One
OUSA are championing the Good One party register, a safety initiative which has recently been launched in Dunedin through a collaborative effort by multiple stakeholders; Dunedin Police, the University Proctor, Southern District Health Board, Health Promotion Agency, Red Frogs and OUSA. The objective is to ensure those hosting a party have all the resources and support to have a 'good one', and the tools and contacts in case things go wrong.
Good One provides a method of registering a private party with the police, so as to ensure a safe and enjoyable outcome for all those involved!

For more information visit the Good One website.