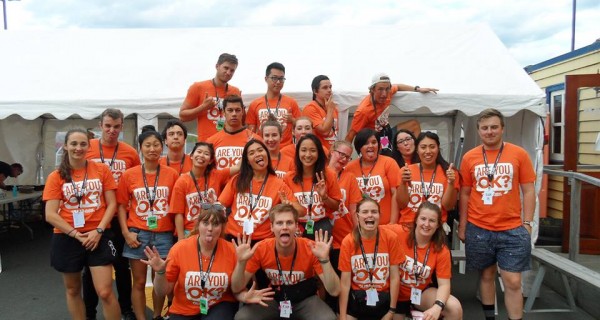 VOLUNTEER WITH OUSA
How to become a volunteer
We are currently recruiting OUSA Peer Supporters and Queer Support Volunteers. If you enjoy helping others, send your CV and cover letter to help@ousa.org.nz. Applications close 5pm Thursday 26th April.
Volunteering with OUSA is a great way to get involved on campus, help other students, gain invaluable experience, and meet some amazing people! Volunteers are the lifeblood of OUSA and the only requirements are a great attitude and a willingness to help out.
OUSA'S CREST
The University of Otago's motto is 'sapere aude' – Dare to Be Wise, OUSA's response is 'Audeamus' – We Dare!
While the University was granted its Coat of Arms by the Lord Lyon King of Arms (Scotland's premier officer of arms) on 21 January 1948, it was not until 22 February 1991 that OUSA followed suit.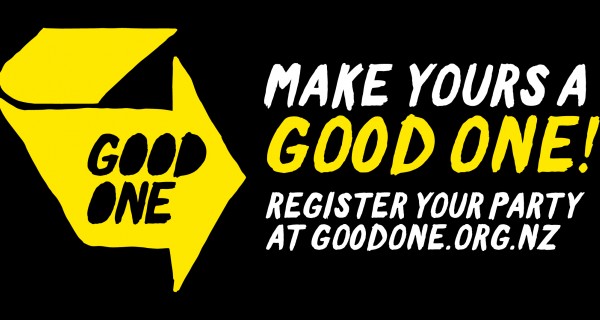 REGISTER YOUR PARTY
Good One
OUSA are championing the Good One party register, a safety initiative which has recently been launched in Dunedin through a collaborative effort by multiple stakeholders; Dunedin Police, the University Proctor, Southern District Health Board, Health Promotion Agency, Red Frogs and OUSA. The objective is to ensure those hosting a party have all the resources and support to have a 'good one', and the tools and contacts in case things go wrong.
Good One provides a method of registering a private party with the police, so as to ensure a safe and enjoyable outcome for all those involved!

For more information visit the Good One website.
CAPPING SHOW
Over the last 124 years, Capping Show has gone through many changes and evolutions. Written and performed entirely by Otago University Students, The Capping Show is a unique and staple part of Otago culture. It is the world's second longest running (and most hilarious) Capping Revue, held every year in May to make you both laugh and cringe with it's incredible sketches, videos, singing and dancing.