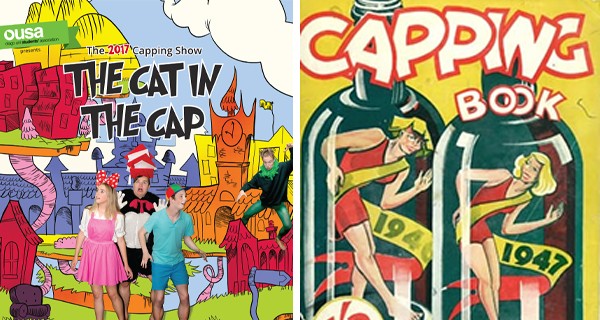 CAPPING SHOW
Over the last 123 years, Capping Show has gone through many changes and evolutions. Written and performed entirely by Otago University Students, The Capping Show is a unique and staple part of Otago culture. It is the world's second longest running (and most hilarious) Capping Revue, held every year in May to make you both laugh and cringe with it's incredible sketches, videos, singing and dancing.
OUSA'S CREST
The University of Otago's motto is 'sapere aude' – Dare to Be Wise, OUSA's response is 'Audeamus' – We Dare!
While the University was granted its Coat of Arms by the Lord Lyon King of Arms (Scotland's premier officer of arms) on 21 January 1948, it was not until 22 February 1991 that OUSA followed suit.