Being apart of a club should be fun and safe with the two complimenting each other!
If you're a club or society committee member you have accepted the responsibility of leading others and a have a 'duty of care' to your members. This means ensuring members are not exposed to foreseeable risks of injury (as far as reasonably practical).
---
OUSA Health and Safety Support
Keeping our students safe is our top priority. We are more than happy to assist you in developing and progressing your health and safety systems. We also have a variety of templates you customize to simplify things. If you require assistance, please contact your CDO. The CDO will get you sorted and or refer you to others who may be better suited to offer you support.
If your club requires equipment which is health and safety related, you may be able to receive an OUSA grant. Refer to the raising funds section of our clubs handbook for more information.
---
OUSA Health and Safety Expectations
OUSA expect the committee members of our affiliated clubs and societies to:
Identify, assess and control hazards

Involve and inform your members of the above processes

Monitor identified hazards

Ensure members have the appropriate safety clothing and equipment

Ensure club equipment is fit for purpose
Your affiliation to OUSA may be jeopardized if there are reasonable grounds for concern over your club's health and safety management systems.
Contact the Clubs Development Officer for more info!
---
The University of Otago Health and Safety Compliance
The University of Otago have their own specific policies, procedures, guidelines and codes of practice. You'll need to abide by these if you are operating on campus property e.g. hosting a cultural evening in an auditorium or running an expo in the link. Links to the key documents can be found below:
---
The University of Otago Health and Safety Support
The University of Otago has a dedicated team to develop and maintain health and safety systems and provide a safe workplace for staff, students and visitors.
The Health and Safety Advisor (Nevan Trotter) is happy to offer advice to our Affiliated Clubs and Societies.
This could be anything from a quick call with a specific question to scanning over your hazard register. You can contact Nevan on 479 5389 or nevan.trotter@otago.ac.nz
---
Workplace First Aid Training Support
Workplace First Aid Training (WPFAT) are OUSA's preferred first aid trainer They are a local company who offer affordable prices, modern training equipment, relevant and professional instruction. WPFAT offers a variety of training including workplace first aid, comprehensive first aid, outdoor first aid, pre-hospital emergency care and a bunch of others.
We are fortunate enough to have a really good relationship with WPFAT whereby they have given us a limited pool of discounted bookings. It is however first in first served, one per club (subject to availability) and you'll need to show us you have your clubs backing e.g not for personal gain. Be smart with who you select e.g. it makes sense to select someone who will take a hands-on leadership role such as an outdoor leader. Courses available and pricing are as follows:
Workplace first aid, Comprehensive first aid and associated refreshers $55 per person
Outdoor first aid $100 per person
Pre-Hospital emergency care $200 per person
*Note all bookings need to funnel through the Clubs and Societies Centre Manager (michaela@ousa.org.nz). No booking will be confirmed until payment has been made in advance through our till.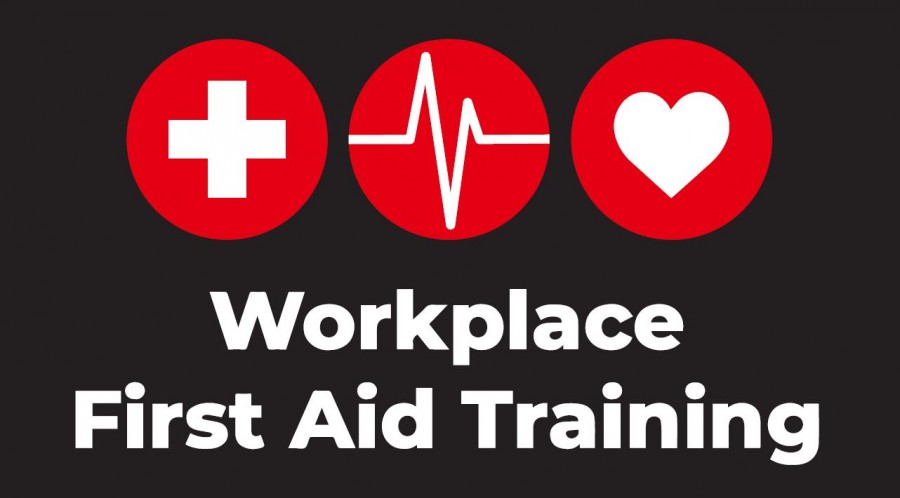 For more information about WPFAT head to http://wpfirstaid.co.nz/
Additional support for first aid training may be available through our grants system. Contact your CDO for more information.
Note first aid training is something we think everyone should have (irrelevant to your club membership status).
Get the word out!
#firstaidsaveslives
---
Health and Safety Work Act 2015 (HSWA)
The HSWA identifies clubs, societies and other non-for-profit volunteer organisations as PCBU's if you have one or more employees. If you have no employees, you will not be considered a PCBU. For the majority of our clubs you are then not recognized as a PCBU and therefore have no legal obligations under the HSWA.
You do however have obligations to OUSA in being an affiliated club, Otago University if hosting events on campus and lastly but most importantly moral obligations to your club members.
---
New Zealand Mountain Safety Council (MSC)
MSC is a national organization with a mandate to encourage safe participation in land-based outdoor activities. Their website is really engaging and has a bunch of resources which are invaluable for clubs and societies who want to get into the outdoors. They also have a great Youtube series called Get Outdoors (see the overview below) which is all about getting amongst it but staying safe.
---
WorkSafe
WorkSafe New Zealand is the work health and safety regulator. One of their key functions is to provide guidance, advice and information on work health and safety. Their website http://www.worksafe.govt.nz/worksafe/ provides a good amount of this however you may want to talk to someone directly. If you have a general enquiry for WorkSafe NZ you can contact them on 0800 030 040 or info@worksafe.govt.nz