Explore a world of recreation with our engaging programmes! From learning Arabic to dancing Argentine Tango, discovering new rhythms in Drumming, and finding inner peace through Meditation, there's something for everyone. Join us to experience the joy of learning and self-discovery!
Return to Courses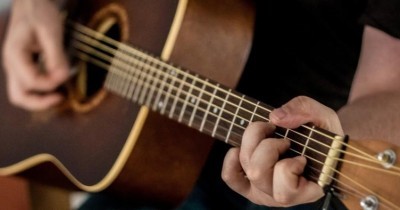 Guitar Continued
Have a great time learning to play the guitar in a relaxed atmosphere. This course is suitable for those who have a basic understanding of the guitar.
Have a great time elevating your guitar skills in a relaxed atmosphere
COURSE OVERVIEW:
Build on your beginner skills and become a versatile guitarist. This course expands your knowledge and techniques.
To enroll in the Guitar Continued Course, it is recommended that you have successfully completed the Guitar for Beginners course or possess equivalent skills. You should be familiar with basic chord shapes, strumming patterns, and have a basic understanding of reading chord charts and tablature.
---
STREAM 1: GUITAR CONTINUED
Monday

6:45 - 7:45pm
5 sessions starting

11th September 2023


Ending

2nd October 2023
Fee:

$50.00

Room 2