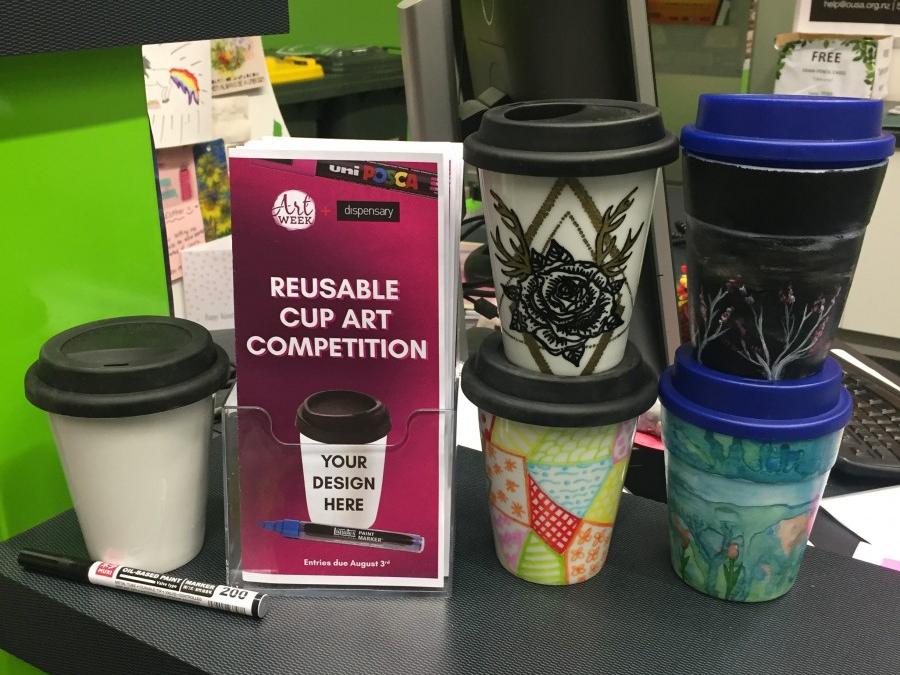 OUSA + Dispensary have teamed up for Art Week 2018 to host a reusable cup design competition!
We want to incorporate the important message of sustainability by making reusable travel mugs more accessible and desirable to students to invest in and continue to use instead of the standard disposable takeaway cup.
Both students and non-students are encouraged to design their own reusable takeaway cup any way you want, so you can continue to use it and the potential to earn some sweet prizes!
We will have low cost plain ceramic reusable cups available to purchase for $4 and oil based pens to use at Dispensary, OUSA Clubs + Socs Reception and OUSA Main Office if you need, however if you already have your own, you are most welcome to design and enter this instead - just no disposable coffee cups!
Each design entered into the competition receives a and the chance to win some great prizes!
Once entries close on Friday 3 August, all resuable cups will be displayed at Dispensary over Art Week, where customers will recieve a token to vote for their favourite design.
Prizes
$250 Dispensary Voucher
$100 Cash Prize from OUSA
1kg of Common Ground Coffee
$25 Dispensary Voucher
Get your
and pick up your info flyer from:
- Dispensary
- OUSA Clubs & Socs Reception
- OUSA Main Office
You can also view the Info Flyer Here
ENTRIES CLOSE
Any Questions or want more info? Email