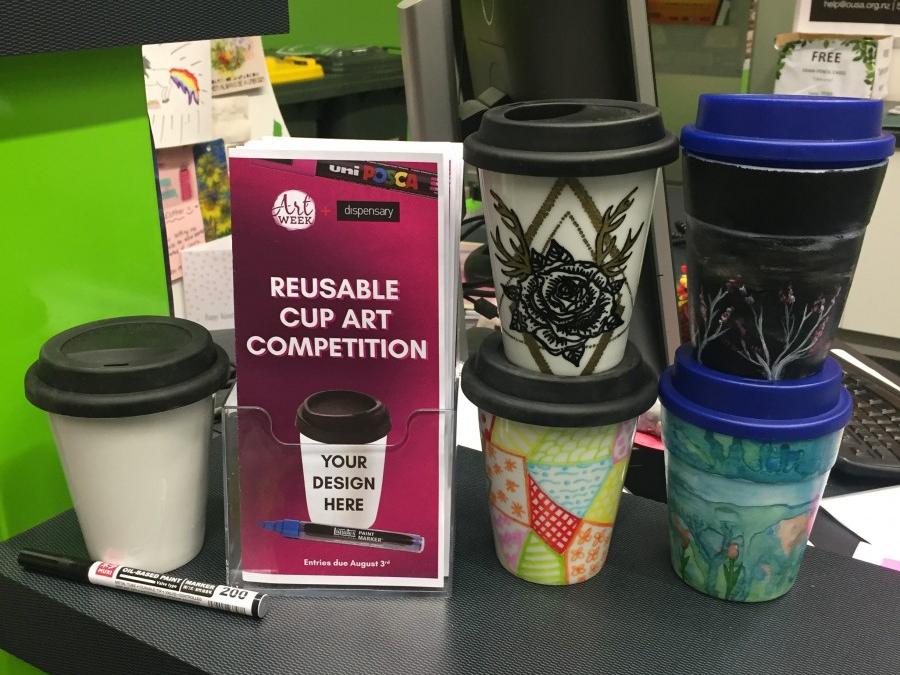 OUSA + Dispensary have teamed up for Art Week 2018 to host a reusable cup design competition!
We want to incorporate the important message of sustainability by making reusable travel mugs more accessible and desirable to students to invest in and continue to use instead of the standard disposable takeaway cup.
All resuable cups are now on displayed at Dispensary over Art Week, where customers will recieve a token to vote for their favourite design. So make sure you head on over to Dispensary to grab your daily coffee and check out the awesome designs!
Prizes
$250 Dispensary Voucher
$100 Cash Prize from OUSA
1kg of Common Ground Coffee
$25 Dispensary Voucher
You can also view the Info Flyer Here
Any Questions or want more info? Email