Monday 9th April, 2018
Cam Meads, OUSA Vice President
Kia Ora students and high schoolers (apparently there are a few around campus causing ruckus atm)!
Hope you all had a good break indulging in hollow chocolates and catching up on Uni work (Netflix).
I'm your Administrative Vice President for 2018. I know what you're thinking, 'administrative', sounds lit af. Well you'd be right…When you think about, our lives are consumed by admin. There's a lot of admin involved in getting from St Dav's to 10th floor Richardson in under 10 mins. There's also a bit of admin in producing an out-the-packet stir-fry (Hilary Barry come round for a feed if you're free – 5 Battler St).
Despite my inherently boring job title, this year is already a bit more exciting than just responding to emails and setting referenda dates. I'm coordinating an Executive restructure to ensure that our jobs are working in the best interests of students and OUSA. Our elections are also getting a major revamp under my watch including a shift to AV system and a major push for increased candidacy and voter turnout.
With the massive help from the Executive and some students (not high schoolers), we are overhauling our policies and their structures. This is actually extremely important as it will ensure that your Association is bound to do everything we can to serve you.
Feel free to contact me via email or pigeon if you have any ideas or just want to ask some questions.
Cheers,
Cam
---
Monday 26th March, 2018
Caitlin Barlow-Groome, OUSA President
Should you be punished for not picking up your rubbish?
As per the Litter Act (1979), any person can be fined up to $5,000 for littering in a public. So why the hell does North D look like the slums?? Don't get me wrong I am all for a good night out at a flat party, but that doesn't mean I have the right to treat it like shit.
It is your responsibility to pick up after yourself. Unless you're a spoilt little prick where mum does it for you when you're at home. But you're not at home anymore. DCC need to make it far easier for students to get rid of their rubbish and recycling. If only they picked up both recycling every week and it didn't cost $3 a bag…. Maybe the solution is having more public bins or skips every fortnight. Throw me a bone and do a bit of the work so I can prove to DCC the value of changing their well below average rubbish and recycling system.
Kudos to all the students who got their hungover asses out of bed the day after Paddies to help with the OUSA Castle Street Clean Up. You were actually fantastic. But you shouldn't need a bribe to be a good citizen.
I want to know what a good solution would be to keeping our streets clean while still being able to hold the sickest (and probably only) flat parties in New Zealand. Please email me, call me, snap me. The university is feeling the pressure of the public eye on scummy dunnaz so imagine if they decided they could fine you for living like a pig.
---
Monday 19th March, 2018
Abigail Clark, OUSA Ecxec Welfare Office
Kia ora koutou
I hope you've had a lovely first couple of weeks of semester and that you've settled into your classes well! I'm the Welfare Officer for OUSA and I know a lot of you aren't aware of what the different roles in OUSA do, so let me tell you about mine!
Each role on the OUSA Executive has two primary functions: they act as a general Executive Officer, and they oversee a specific portfolio. My portfolio is Welfare. It's my job to oversee or take part in anything on campus that tries to make student lives easier. For example: I attend committees like the Healthy University Advisory Group, I chair the Welfare Committee, I oversee the Thursdays in Black campaign, and I work very closely with OUSA Student Support. As a general Executive officer, my duties include representing students on other University boards and committees (like the Sciences Divisional Board), helping out at O-Week, engaging with students, and helping other Exec Officers with their campaigns.
Now that you've got to know a little bit about what my role is, I'll tell you all about what I've been up to in the next column. In the meantime, keep an eye out each Thursday for a Thursdays in Black Campaign, and check the weekly Exec Round-up to hear about what we're up to!
That's it from me! Stay safe and keep well xx
Abi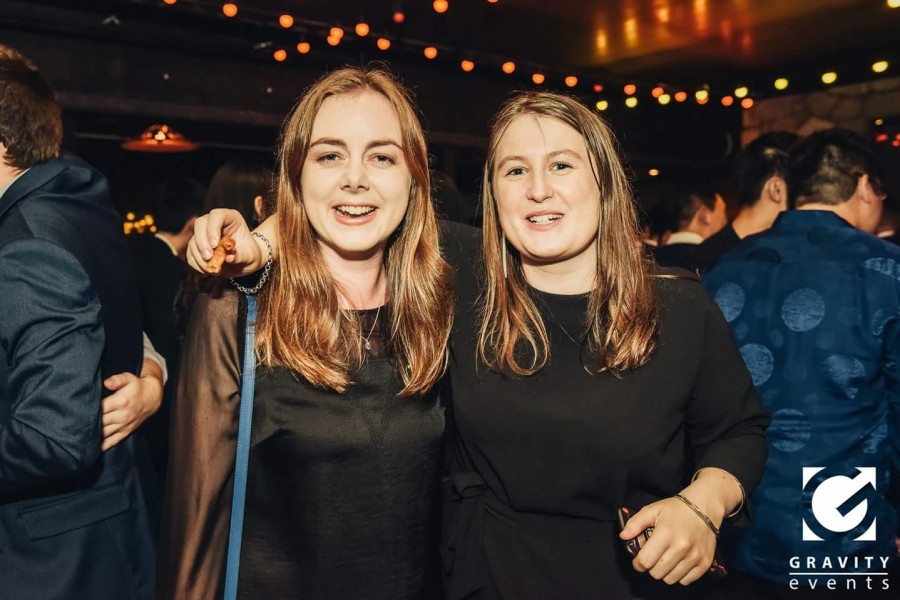 ---
Monday 12th March, 2018
OUSA Prez: Does the University Really Care About Student Opinion?
I don't know about you, but I don't see the point in end of semester evaluations of your paper and lecturer if nothing ever gets done about it. Everyone seems to tell you it will be used to improve next year's class, but does it really? Finishing the feedback cycle isn't just a problem at the lower levels of the University. In my four years at Otago, I only had one lecturer tell us what the students said the year before, and how and why he has changed the paper because of that feedback. Trent Smith, ECON308, you absolute legend.
The University should be leading by example when it comes to consultation, student opinion and feedback. How many of you know how many CCTV cameras are going to be implemented? Exactly. You don't. The University last year trialed student consultation for the first time on a large-scale project. There were ups and downs, and as useless as OUSA were, they still made a stand and fought for what the students wanted (OUSA opposed the cameras after referendum results showed 51% of students wanted that). Great start from the University. The thing that bothers me the most is that students have no bloody idea what the outcome was of the consultation, and therefore did OUSA really do anything? The University thinks it's OUSA's duty to tell students everything, even when it isn't their project. I can't say I'm constantly checking their FB or website for updates, but surely there is a way to finish off this feedback loop so students' opinion feels valued.
In my opinion, Steven Willis, the University's Chief Operating Officer is one of the best things to happen to student engagement and consultation at the Uni in the last few years. Everything he does revolves around how decisions will affect students. Kudos also to Rachel Currie, She set up a student engagement framework for staff to follow and although to the average student it seems pretty obvious that the University should be asking for our input, it's a new thing for the staff. And we all know, you can't teach an old dog new tricks. There is also a new plan set up to engage with students around the Student Services Fee (SSF). It's a legal requirement to consult with students on this. Look at the link on the online article and check it out for yourself.
Here are some key characters who I believe take student voices into account. Dave Scott, Proctor, likes to stay behind the scenes but he's a champ if you need something done. Prof Harlene Hayne, Vice-Chancellor, works closely with the President to support them in their role and really values student's opinions. University Council were amazing when during my first meetings I fought for what I thought was right. They complimented me on sticking to my values and putting up a good argument. That may not seem like a lot to most of you, but it's not easy to express your opinion when working with people who have been on these boards for yeeeeears.
However, while my experience has been positive, and my opinions appear to have been valid, I am the President of OUSA. My goal is to push the University to take a wider range of voices into account, because my voice is only one of many.
The University needs to be clear with students about what happens when they receive feedback. It shouldn't be left to OUSA to ensure students know what's happening in the University but it is up to us to spread the word of what the University has achieved. As students, we need to be thankful we have Harlene and Steve who forced open the doors for the University to ensure there was student consultation. But they are new to this. And OUSA should hold them to account.
Remember, not all heroes wear capes.
---
Monday 12th March,
Sam Smith, OUSA Exec Finance Officer
The job of Finance Officer is an interesting one. One might envisage a commerce student with a 'Dad bod' sitting behind a computer wearing a checked shirt crunching numbers. This is not the case.
I had an unofficial slogan/mission statement when running in the OUSA elections; 'Make Finance Sexy Again'. As a Finance Officer with zero financial knowledge (Law and BA student), I had no desire to run for a role as a half-assed accountant. I'll admit that there are some admin tasks to my job, but 70% is being creative and bold. My aim for the year is to look for financial opportunities and investment, primarily to advance the student experience while making some coin on the side to pump back to students.
As an executive, we have finally found our feet in our new roles and have hit the ground running with many exciting projects in the works. Most of the exec suited up in their number ones to attend Umi's (International Officer) Cultural Wine and Cheese Mixer. It was a great chance to bond as an executive and well as with a range of local and international students. It was a sign of great things to come.
I was fortunate enough to attend the NZUSA Conference in January this year where I met and shared ideas with many 'student politicians' from around the country. Last week, Jonathan Gee (NZUSA President) visited OUSA to share his goals and words of wisdom for the National Student Association, and to keep in touch with our team and OUSA's ambitions for the year. Thanks Jono!
Feel free to get in touch if you have any ideas OUSA could purse financially or if you just want to talk about anything and everything OUSA.
Cheers,
Sam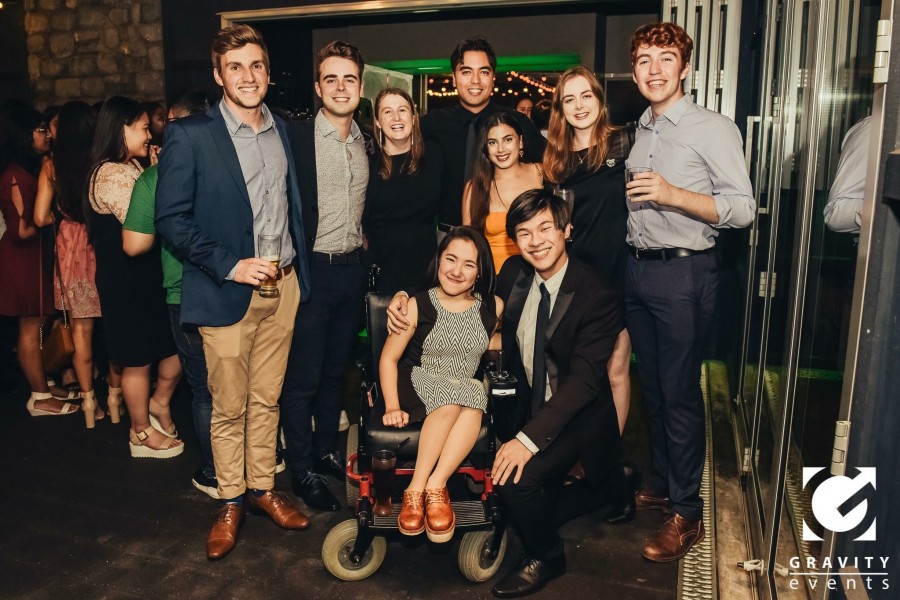 ---
Monday 26th February,
Caitlin Barlow- Groome, OUSA Exec President
Welcome back, or to, dirty dunnaz. Hope you all had a killer orientation week because I know I did.
The executive has had a hectic time getting underway making sure we were ready for everything. Some of the executive had their first experience on a marae when we went away for our retreat and others learnt to spin fire. We endured back to back days of training and I believe we are far more prepared for this year than the executive was last year.
O Week is easily my favourite week of the year. We had Convocation for the first years, Are You Okay? Safety team at all events, Kiwiana evening for international students, Down the Rabbit Hole and Toga. If that wasn't enough for the exec to do, they were out pushing the Voluntary Glass Ban outside Leith Liquorland.
During all our fun and games, Tonga was unfortunately hit with a cyclone. Thanks to everyone who has got behind our 'Tuck in for Tonga' BBQ where we raised over $580 for schools in need in Tonga. We are sending our love to Tonga in this tough time.
Like always, if you ever need a hand, come and see us or flick us an email.
Talk soon,
Caity