Otago Postgraduate Association
ABOUT
Otago Postgraduate Association (OPA), established in 2018, is the primary student organisation on campus for representing postgraduate needs. We work closely with OUSA and other stakeholders on and around campus to ensure that postgrads are looked after and supported during their time at Otago.
OPA's mission is to provide academic support, professional development opportunities, and community connection for postgrads at Otago. We achieve this by running and supporting a range of events every year, offering a connection point for postgrad students to get momentum on issues that affect them, and working with the university to enact meaningful change.
If you are a PhD, Masters, Honours, DipGrad, Postgrad Diploma, or Postgrad Certificate student, then OPA is here to represent you! Fill out our membership form if you want to stay in touch with what's happening.
You can contact us by email if you have any questions, and follow our Facebook page and/or join our Facebook group to keep up with opportunities and news.
---
YOUR EXECUTIVE
OUSA Postgraduate Representative: Sophie Barham (Chair)
Master of Health Sciences (Health Policy and Māori Health)
postgrad@ousa.org.nz
Kia ora e te whānau! My name is Sophie and I am the OUSA postgrad rep for 2021. Being in my final year of a Master's, I understand the pressure that comes with balancing postgrad study, work, social life, and self care. Our role as OPA exec members is to try and make the postgrad experience a little bit easier, by putting on events, creating support networks and advocating for postgrads at the Insitutional level. Please feel free to reach out to any one of us, we cannot wait to meet you soon!
Administrator: Daniel Stride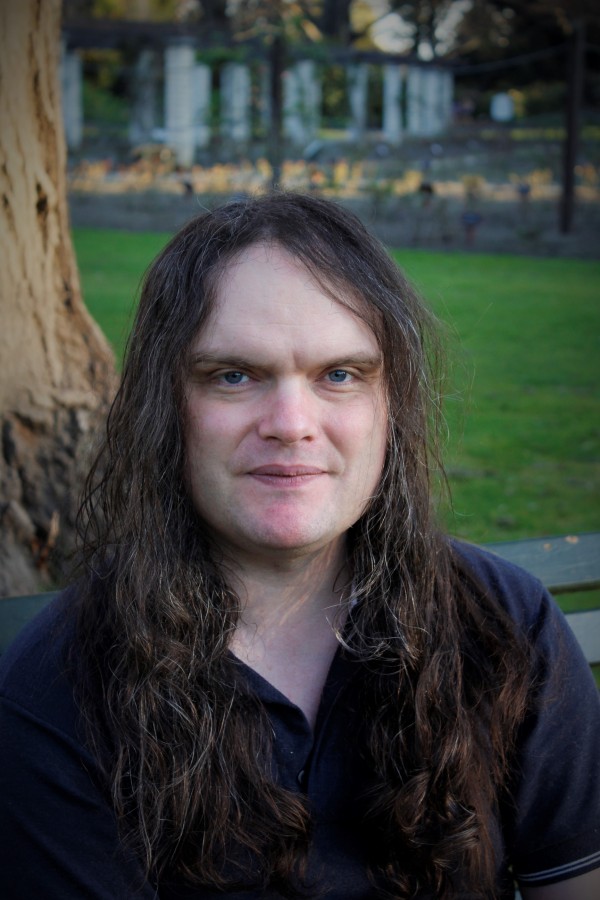 DipGrad (Economics)
As Administrator for OPA, I seek to ensure that the paperwork side of the organisation runs as smoothly as possible.
Community Liaison Officer: Courteney Westlake
PhD (Neuroscience)
Kia ora, I'm Courteney and I'm the community liaison officer for the OPA for 2021! I'm currently a second year PhD Candidate in Neuroscience! My goal this year for the OPA is to develop the postgrad sense of community at Otago and also to put on some groovy events throughout the year to bring us all together!
Welfare Officer: Allison Miller
PhD (Genetics)
Kia ora! My name is Allison and I am studying the population genetics of kanakana (lamprey) for my PhD thesis. As your 2020–2021 OPA Welfare Officer I'm here to help with initiatives relating to our welfare as postgrad students, as well as providing information on the various on campus support services we have for our welfare. This year and last year were tough years for everyone welfare-wise. However, we at the OPA and the University of Otago Graduate Research school are hear for you. Nikki Fahey (Graduate Wellbeing Coach) at the University of Otago Graduate Research school has multiple programs, sessions, and events lined up to help get you get through the ups and downs of your postgraduate studies. And we at the OPA are also here to listen to you and to try to enhance the overall wellbeing of all postgraduates. So, if you have any thoughts you'd like to discuss on our welfare as postgrads please feel free to reach out. Kia kaha e hoa mā!
Professional Development Officer: Pascale Lubbe
PhD (Genetics)
Hello, I'm Pascale, your professional development officer. I hope I can serve you as a friendly face, a sympathetic ear, a helpful contact, and a good liaison between the postgraduate community and the Career Development Centre to put on some great career-focused events this year. I'm entering the final year of my PhD, using genome technologies to understand how birds in Aotearoa respond to climate change. I speak Spanish vaguely well, Afrikaans poorly, and English perhaps the worst of all- so feel free to write to me at pascale.lubbe@postgrad.otago.ac.nz in any of those languages, or a mix of all three for good measure, if you want to get in touch.
Social Media Coordinator: Kalika Kastein
PhD (Peace and Conflict Studies)
Kia ora! My name is Kalika and I am the Social Media Coordinator for OPA. I am an international PhD student in the peace studies department. I have a passion for design and creating art that can connect us online or in-person. If you DM the OPA account, I'm likely the person who will be responding! Happy to try to promote and amplify any messages you feel would be beneficial to the postgrad community.
Commerce Divisional Representative: Bhargav Bagam
Master of Business Administration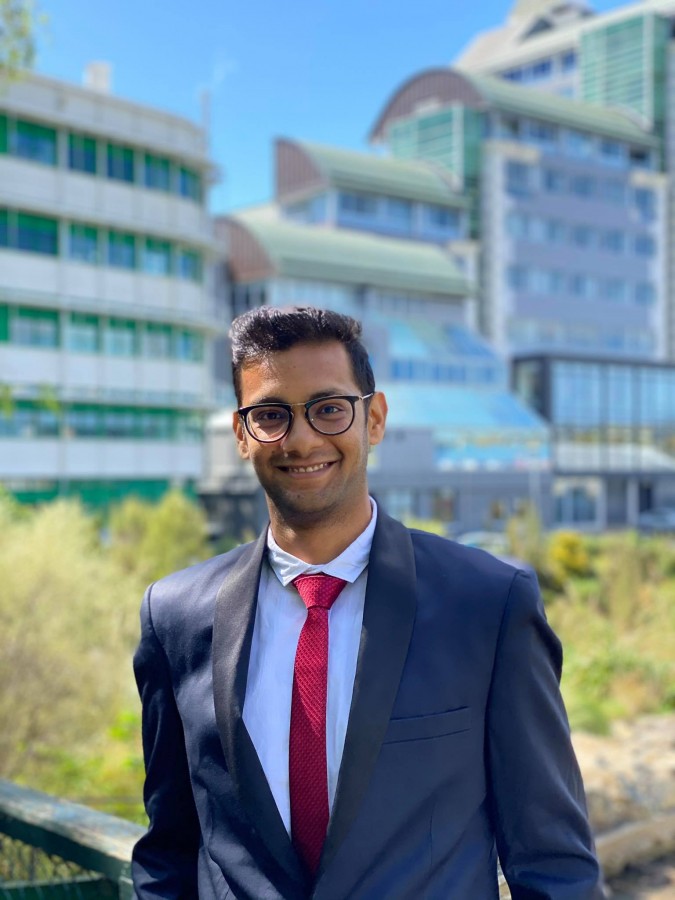 Hey everyone! I am Bhargav, your commerce representative for OPA. I am studying MBA (Master of Business Administration) with in the Business School and it's been an incredible journey. To make it more exiting, I chose to be the Commerce representative from this October. My purpose for joining the OPA is to meet with the postgrad community in the university, make friends and network with them and I want to bring the same experience to the commerce postgrads as well. Feel free to contact me at bagbh532@student.otago.ac.nz.
Health Sciences Divisional Representative: Robbie Manning
Master of Public Health
Gidday! I'm Robbie, your health science rep. I am in my final year of my MPH, with the Department of Preventive and Social Medicine. I joined the OPA exec to put myself out there and gain some experience running events. I look forward to meeting other postgrads throughout this year! Feel free to get in contact with me manro284@student.otago.ac.nz
Humanities Divisional Representative: Bree Wooller
MA (Archaeology)
Hi, I'm Bree, your humanities rep. I completed my undergrad and honours degrees at Otago, and after working as a consultant archaeologist in Wellington I've returned to do an MA. This year my goal is to encourage more humanities postgrads to become involved in the OPA community. As a divisional rep my role is to be your voice on the exec as well as keeping you all in the loop about the great events we have lined up. Hope to see you around!
Sciences Divisional Representative: Tyler McCourt
MSc (Biochemistry)
Kia ora! I'm currently in the last year of my Biochemistry MSc based in plant breeding and development. I know it's easy for us Science postgrads to get caught up in our research, but I think it's so important to get away from the lab or the computer every now and again to socialise with postgrads from different departments! My hope is that OPA members make connections so they have like-minded people to discuss ideas with, complain to, get advice from, and all that good stuff! I'm stoked to represent the Division of Sciences on the OPA exec this year. Contact me at mccty224@student.otago.ac.nz if you think there's anything I can help you with!
---
OPPORTUNITIES
The Graduate Research Student Liaison Committee (GRSLC) has the following vacancies:
Division of Commerce Master's Representative
Division of Health Sciences PhD Representative (Dunedin Campus)
International Master's Representative
Distance Student Representative
GRSLC is an opportunity for postgraduate students to advise the university on student concerns, and on changes to institutional policy and practice. It meets four times a year in the Clocktower.
If you are interested in taking on one of the above roles, please email Ruth Sharpe from Academic Committees to indicate your interest, and include a brief bio and a statement on why you want to take on the role.
---
GET SUPPORT
Postgraduate study can be stressful and challenging, and we want to ensure that you have access to any available support that you might need during this time. You can find below a list of contacts and spaces that are useful.
The OUSA Postgraduate Students' Representative is your elected rep on campus, and can answer questions or support you at the governance, committee, and/or advisory level. They are part of the OUSA Executive.
OUSA Student Support can help you navigate university life in general, and offer support on issues such as tenancy law and flatting, wellbeing and safety, financial hardship, and academic concerns. They employ several advocates, including a Queer Support Coordinator.
The Graduate Research School looks after all PhD and thesis Masters students. You can contact them about scholarships, Māori postgrad support, graduate wellbeing, and more.
The International Office is a campus hub set up to support international students. They facilitate a range of initiatives, events, and support structures to help their students feel at home.
Disability Information and Support is a University service that offers services and support to students with a disability, including academic advocacy, note-taking, and examination alternatives.
Talk to the Career Development Centre if you would like support or advice around job-seeking or figuring out your career path.