Otago Postgraduate Association
ABOUT
Otago Postgraduate Association (OPA), established in 2018, is the primary student organisation on campus for representing postgraduate needs. We work closely with OUSA and other stakeholders on and around campus to ensure that postgrads are looked after and supported during their time at Otago.
OPA's mission is to provide academic support, professional development opportunities, and community connection for postgrads at Otago. We achieve this by running and supporting a range of events every year, offering a connection point for postgrad students to get momentum on issues that affect them, and working with the university to enact meaningful change.
If you are a PhD, Masters, Honours, DipGrad, Postgrad Diploma, or Postgrad Certificate student, then OPA is here to represent you! Fill out our membership form if you want to stay in touch with what's happening.
You can contact us by email if you have any questions, and follow our Facebook page and/or join our Facebook group to keep up with opportunities and news.
---
YOUR EXECUTIVE
OUSA Postgraduate Representative: Hanna Van der Giessen (Chair)
Masters of Health Sciences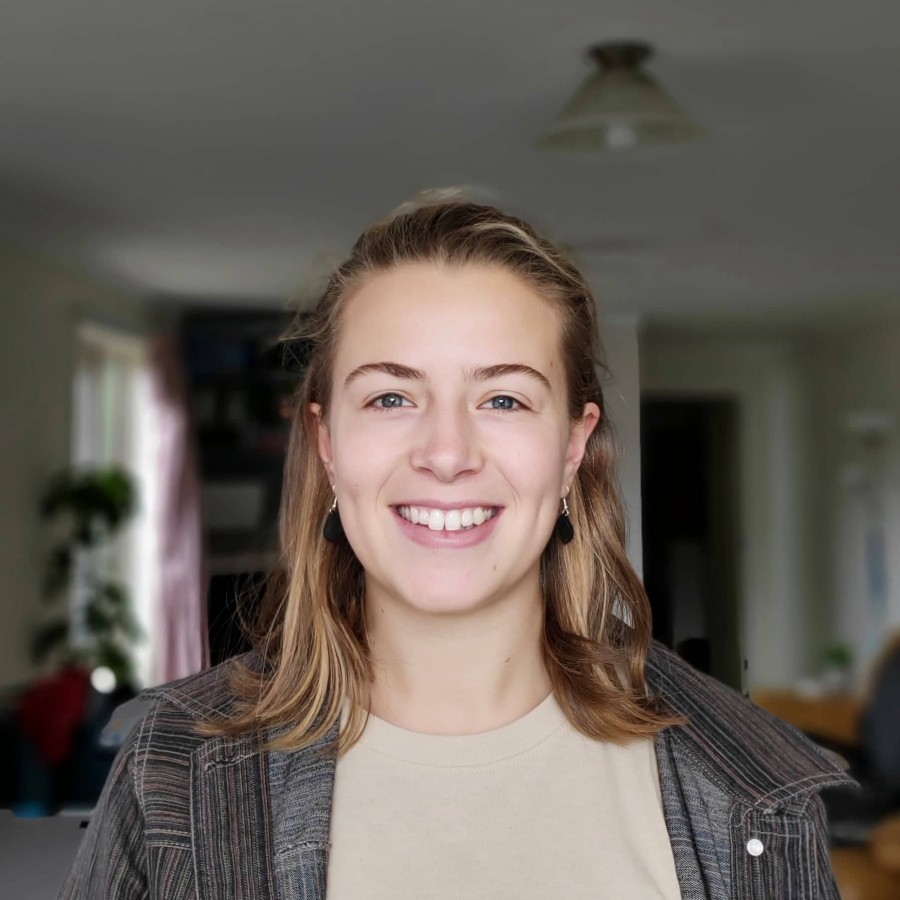 As a sixth year within the University I understand how it is to be a student, and the problems students can face - especially at the postgraduate level! I joined the OUSA executive and the OPA so I can help make a difference, and stand up for all postgraduate students that belong in the family that is the University of Otago. I chair the OPA exec meetings, and am the voice between the organisation and OUSA, and therefore the University.
My undergraduate degree was in Anatomy, and I did my Honors degree with the Anatomy and Neuroscience department. I now am doing my Masters with the Department of Medicine and could not be happier! Please feel free to email me at any stage at postgrad@ousa.org.nz will any questions or queries!
Administrator: Daniel Stride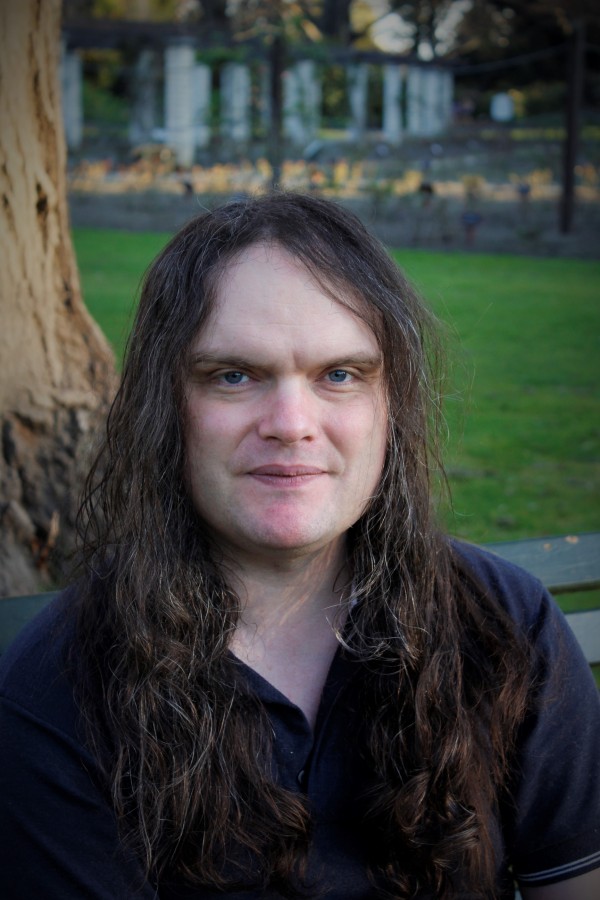 DipGrad (Economics)
As Administrator for OPA, I seek to ensure that the paperwork side of the organisation runs as smoothly as possible.
Community Liaison Officer: Jade de la Paz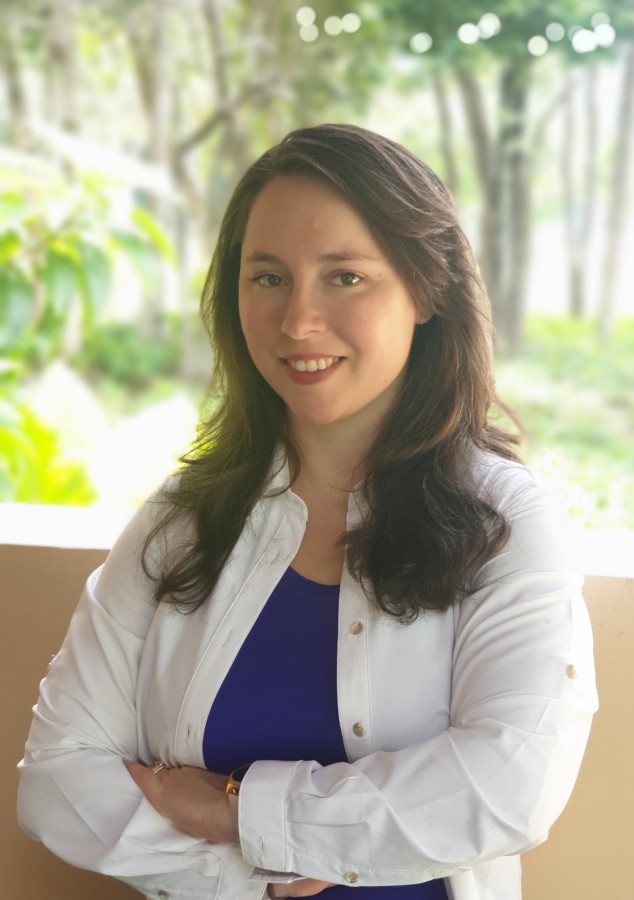 PhD (Clinical Anatomy and Biological Anthropology)
I am a forensic anthropologist from the US that decided to expand my learning and network by returning to school for my PhD on the other side of the world. It has been 100% worth it! I am passionate about people, culture, and science and New Zealand has taught me so much about these things and more. Starting over as an adult in a new country is difficult, but helping create and build up the Otago Postgraduate Association has given me the community I was looking for when I first started my PhD at the University of Otago. As the Community Liaison Officer, I hope to continue to build a strong community for all postgraduates at Otago!
Professional Development Officer: Clare Adams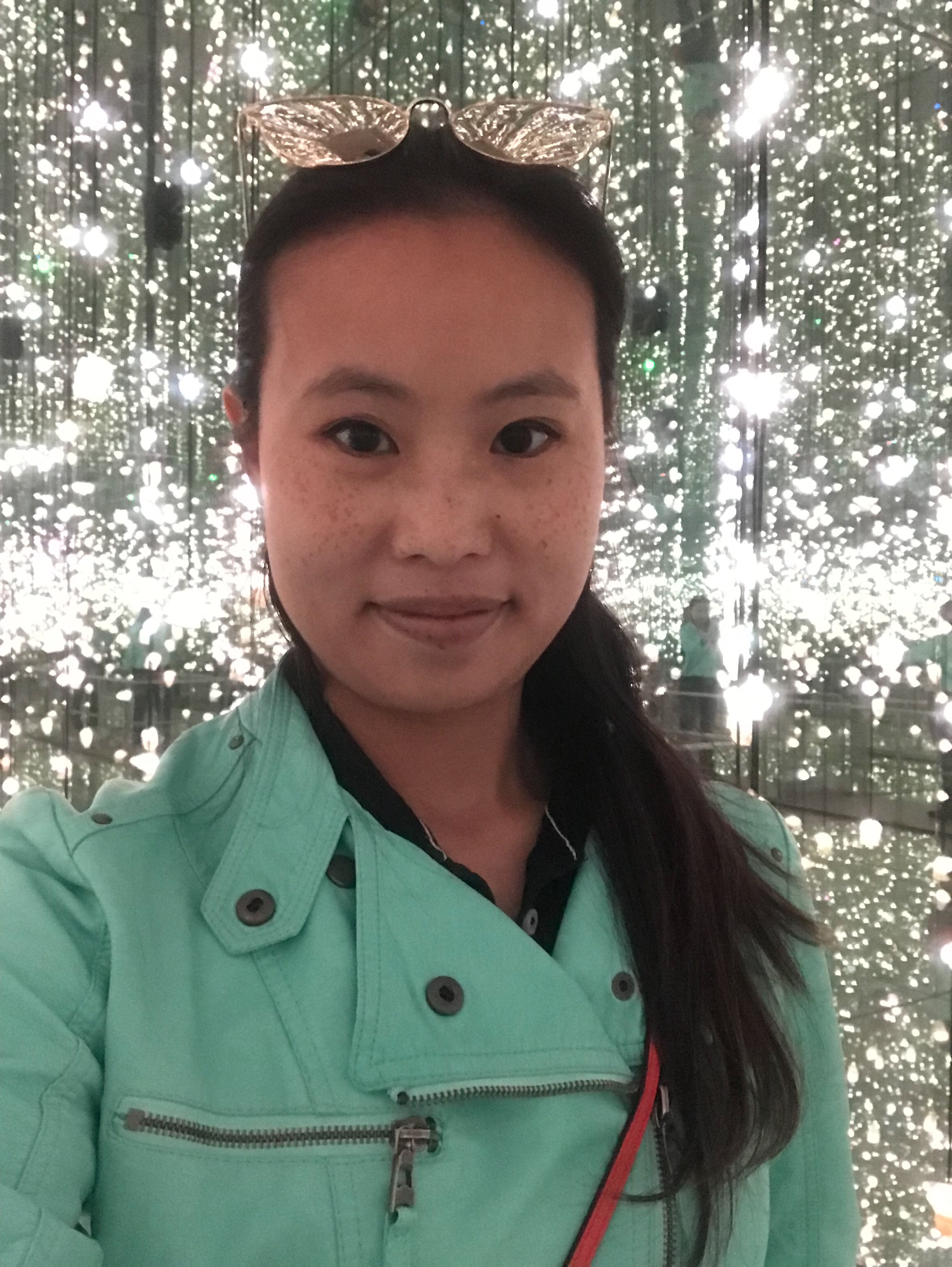 PhD (Genetics)
Hello! My name is Clare I.M. Adams and I'm happy to serve as your professional development officer for the 2019-2020 year. My vision for this year is to help postgraduate students further their professional lives through academic, networking, and career-focused activities. This year, I'm interested in setting up mentorship between postgraduates and postdocs and hosting events which highlight non-academic careers. I am currently entering the final year of my PhD, studying the environmental DNA and population genetics of Pāua (Haliotis iris). Previously, I had served as the Health Sciences Rep for OPA (2018-2019) and my background is in student and racial activism as well as running clubs and graduate academic organisations. In my free time I enjoy trivia nights (but placing very badly) and playing Pokemon Go. Keen to get in touch or have some thoughts? Reach out to me via email.
Welfare Officer: Larian Nkomo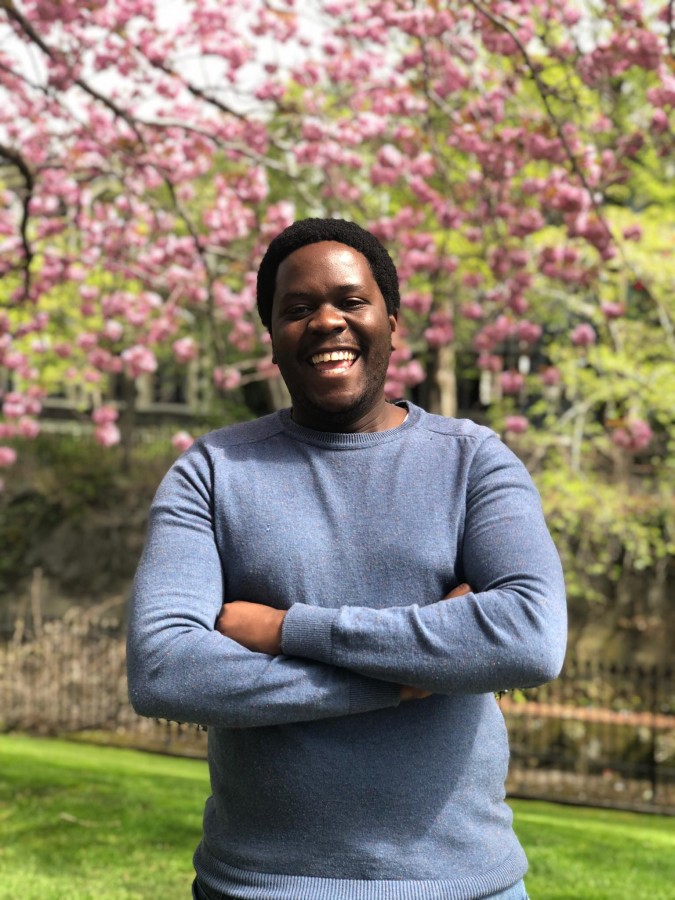 PhD (Higher Education/Educational Technology)
Hi, I'm Larian, your Welfare Officer. I'm just a guy who is into digital learning technologies and using data from those technologies to improve learning, so I decided to do a PhD on that. As your OPA Welfare Officer I'm here to help with initiatives relating to our welfare as postgrad students, as well as providing information on the various on campus support services we have for our welfare. I hope we will be able to have a happy, vibrant postgraduate community that is well supported during the ups and downs of postgraduate studies. So, if you have any thoughts you'd like to discuss on our welfare as postgrads please feel free to reach out.
Commerce Divisional Representative: Bhargav Bagam
Master of Business Administration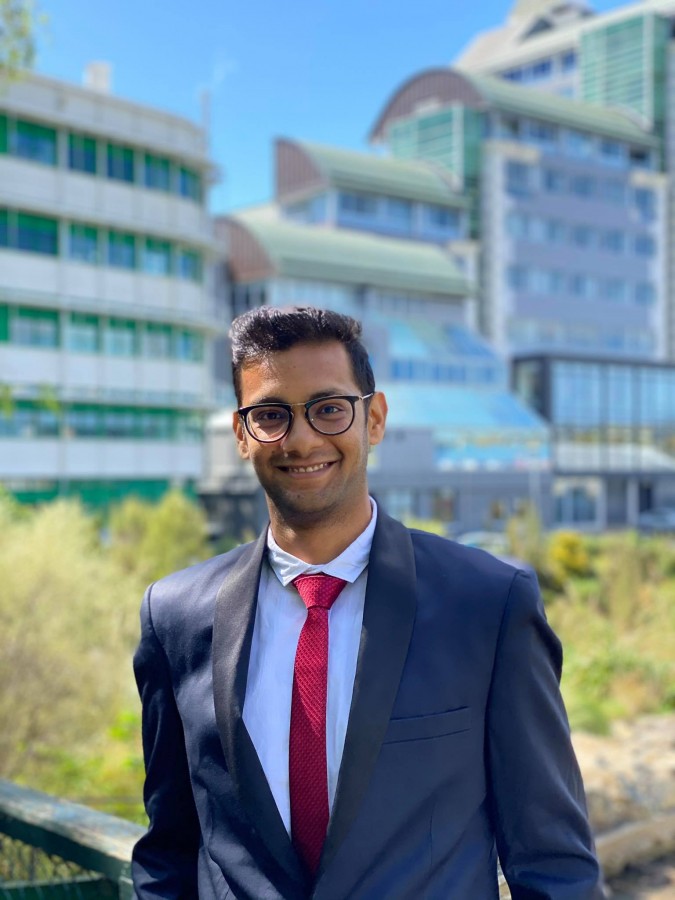 Hey everyone! I am Bhargav, your commerce representative for OPA. I am studying MBA (Master of Business Administration) with in the Business School and it's been an incredible journey. To make it more exiting, I chose to be the Commerce representative from this October. My purpose for joining the OPA is to meet with the postgrad community in the university, make friends and network with them and I want to bring the same experience to the commerce postgrads as well. Feel free to contact me at bagbh532@student.otago.ac.nz.
Health Sciences Divisional Representative: Pascale Lubbe
PhD (Genetics)
Heya, I'm Pascale, your Health Sciences rep. Being a postgrad is a challenge, as we all know, and I hope I can serve as a friendly face, a sympathetic ear, a helpful contact, and a defensive mother hen for all the postgrads in the Health Sciences division. I've served as a postgraduate rep before, back in the hazy pre-PhD-days of my MSc, and I hope I can put those experiences as a voice for other students to good use. I speak Spanish vaguely well, Afrikaans poorly, and English perhaps the worst of all- so feel free to write to me in any of those languages, or a mix of all three for good measure, if you want to get in touch.
Humanities Divisional Representative: Eugene Kavale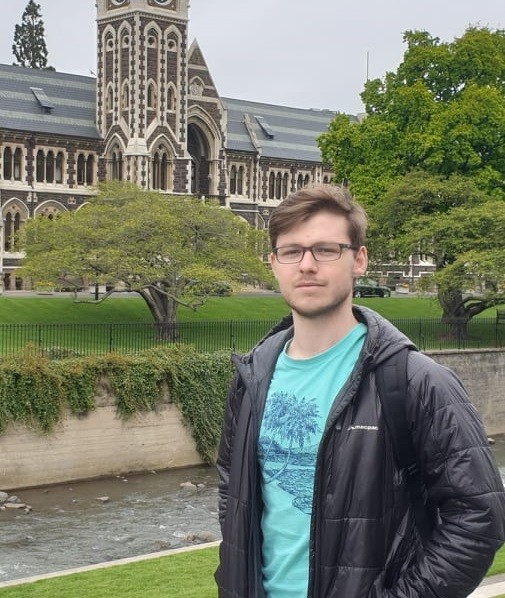 Master of Applied Science (Environmental Management)
Having been involved with the Geography & Environmental Management Society (GEMS) exec for over a year now, I've had some experience organising some superb events which we'd like to ramp up next year. There's a ton of postgrads in geography, so I'm looking forward to helping them get involved with all the cool jazz OPA's gonna get up to in 2020 and take on board any ideas people have about what they'd like us to do.
Sciences Divisional Representative: Mateus Detoni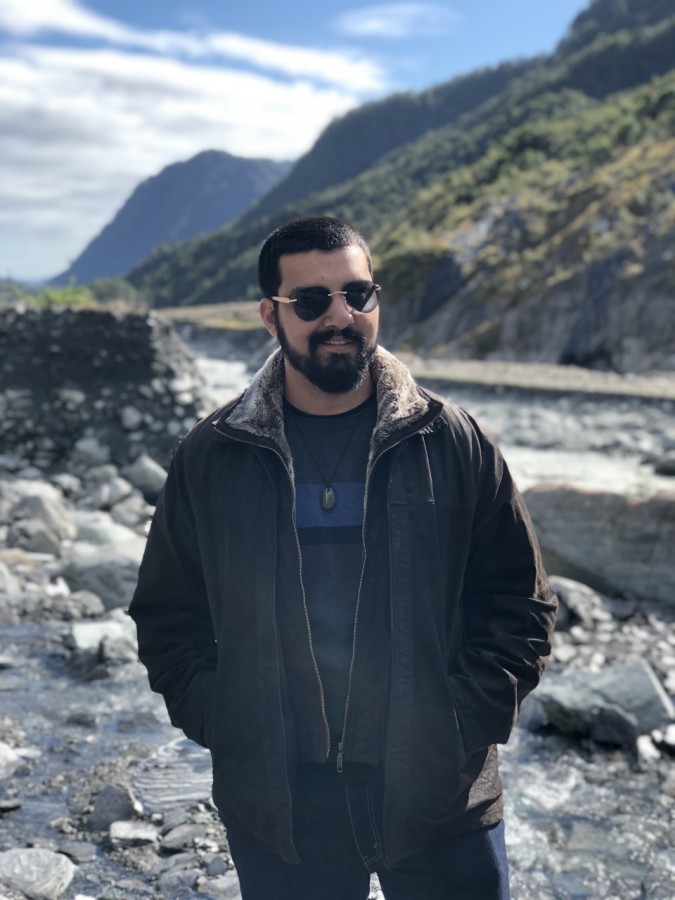 PhD (Zoology)
Being a Zoology PhD student at Otago brings together the best of two worlds for me: my passion for studying animal behaviour and my will to better the world through Science. I believe it is our role as Science postgraduate students to use our knowledge and skills to aid society at both the local and global level. It is an honor to represent Science at OPA, so please get in contact with me as my goal is to look after personal and professional growth for Science students.
---
OPPORTUNITIES
The Graduate Research Student Liaison Committee (GRSLC) has the following vacancies:
Division of Health Sciences: Master's Representative (Dunedin Campus)
Division of Sciences: Master's Representative
International Master's Representative
Māori Master's Representative
Pacific Island Master's Representative
GRSLC is an opportunity for postgraduate students to advise the university on student concerns, and on changes to institutional policy and practice. It meets four times a year in the Clocktower.
If you are interested in taking on one of the above roles, please email Ruth Sharpe from Academic Committees to indicate your interest, and include a brief bio and a statement on why you want to take on the role.
The Otago Climate Change Network is forming a postgraduate group for students of all disciplines who are engaged in climate change-related research to collaborate, share learning, and network. The overall aim is to help encourage, consolidate, and promote this area of research at the University of Otago. The first meeting will be on Thursday 7th November at 12:30pm in the Centre for Sustainability seminar room, and feel free to bring your lunch. If you want to join the network communications list, email in with your name, research area, and department.
---
GET SUPPORT
Postgraduate study can be stressful and challenging, and we want to ensure that you have access to any available support that you might need during this time. You can find below a list of contacts and spaces that are useful.
The OUSA Postgraduate Students' Representative is your elected rep on campus, and can answer questions or support you at the governance, committee, and/or advisory level. They are part of the OUSA Executive.
OUSA Student Support can help you navigate university life in general, and offer support on issues such as tenancy law and flatting, wellbeing and safety, financial hardship, and academic concerns. They employ several advocates, including a Queer Support Coordinator.
The Graduate Research School looks after all PhD and thesis Masters students. You can contact them about scholarships, Māori postgrad support, graduate wellbeing, and more.
The International Office is a campus hub set up to support international students. They facilitate a range of initiatives, events, and support structures to help their students feel at home.
Disability Information and Support is a University service that offers services and support to students with a disability, including academic advocacy, note-taking, and examination alternatives.
Talk to the Career Development Centre if you would like support or advice around job-seeking or figuring out your career path.