Otago Postgraduate Association
ABOUT
Otago Postgraduate Association (OPA), established in 2018, is the primary student organisation on campus for representing postgraduate students.
The Otago Postgraduate Association's mission is to:
1) Create a supportive community of postgraduate students from all corners of the university to engage socially and professionally.
2) Prepare our members for life after their postgrad degree by providing opportunities to build on their skill sets and connecting them to their respective industries and academia.
3) Advocate for students' rights, mental health, and providing avenues for support and kinship. We work closely with OUSA and other stakeholders on and around campus to ensure that postgrads are looked after and supported during their time at Otago.
We achieve this by running and supporting a range of events every year and working with the university to implement meaningful change. If you are a PhD, Masters, Honours, Dip Grad, Postgrad Diploma, or Postgrad Certificate student, then OPA is for you!
You can email us at otagopostgrad@gmail.com if you have any questions. Follow us on Facebook, Instagram and LinkedIn to keep up with opportunities and news.
We look forward to ideating with you to provide better services for postgraduate students.
---
YOUR EXECUTIVE
Ravneel Chand
Chairperson
Ni sa bula Vinaka!
I'm the new Chair of the Otago Postgraduate Association (OPA) and the Postgraduate Students Representative at the Otago University Students' Association (OUSA). My role is to serve as a general voice, particularly relaying queries and concerns to and from the students to several influential committees on campus. Please feel free to reach out to any of us. We cannot wait to meet you soon!
Sahitya Anand
Professional Development Officer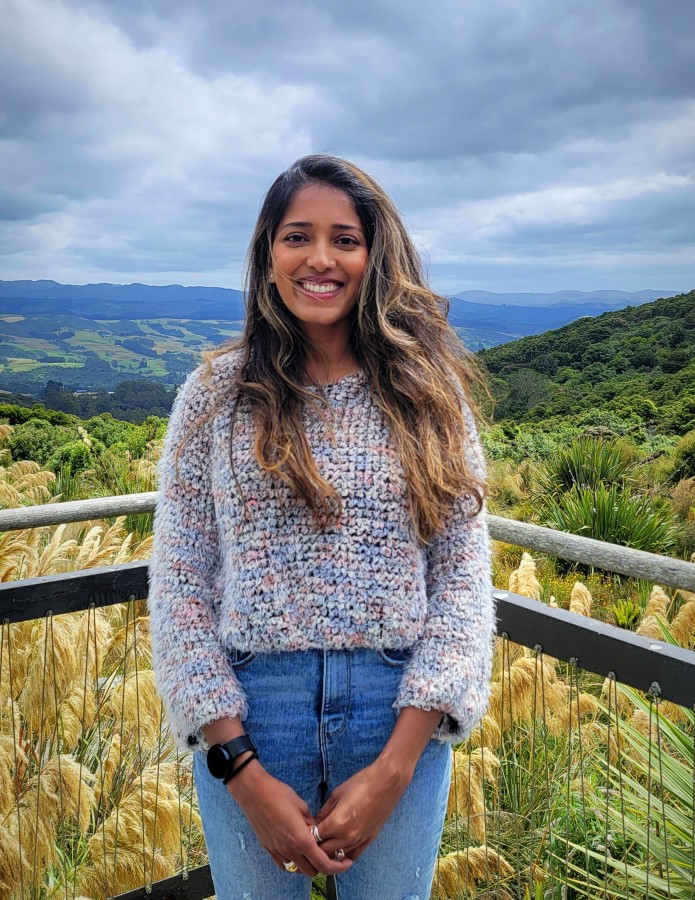 Tēnā koe e hoa!
I'm an MBA candidate at the Otago Business School. My goal in this role is to enable postgrads to enhance their professional knowledge, competence and skill by creating and building on opportunities they can take advantage of within a safe space. I would like to emphasise that the OPA is here to make your study experience at the university as comfortable, productive and hassle-free as possible. This is your community and your space, I urge us all to come together to make it a good one.
Daniel Stride
Administrator
I'm the administrator of the OPA, and tasked with looking after the money and minutes. I'm currently finishing of a DipGrad in Economics, and am otherwise keen on reading and writing fiction. That, and chocolate. And cats. But not chocolate cats, because otherwise the fur would get too sticky.
Lily Bentall
Social Media Officer
I'm the social media officer for OPA this year. I'm involved in getting information out to you about all our events coming up! I've just started my PhD in neuroscience, looking at side effects after Parkinson's disease drug treatments. Love love love anything outdoors and adventurous, hence why I've just broken my arm!
Claudia Davies
Community Liaison Officer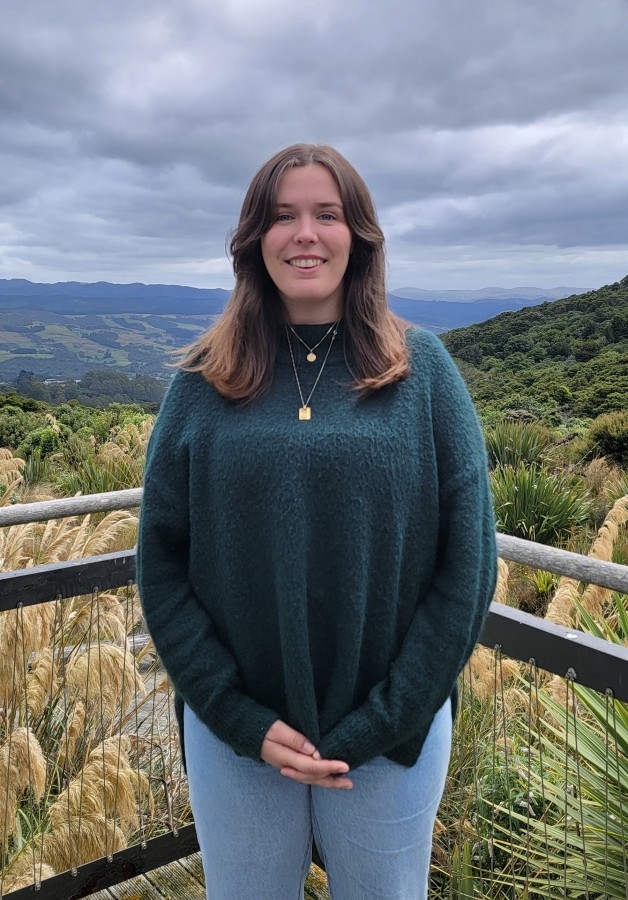 I'm currently in the final year of my PhD in genetics where I'm exploring DNA demethylation. When I'm not studying you'll either find me in the kitchen cooking or dining out. I'm looking forward to putting together social events such as wine and cheese and the ball to allow postgrads to come together, have some fun and get a sense of community.
Courtenay Westlake
Health Science Representative
Kia ora!
I am an almost third year Neuroscience PhD candidate investigating the molecular mechanisms of memory! I'm excited to support post grads in our division and facilitate networking within our diverse division. When I'm not in the lab I love pottery, boxing and gardening!
Grace McKee Cagney
Humanities Representative
Kia Ora!
I'm currently completing a Master of Arts in history, exploring New Zealand-German relations in the early twentieth century. I've always had a keen passion for history and understanding ideas about place and identity. I also absolutely love reading, movies, heading out for a coffee and a beach or bush adventure! Can't wait for all that 2022 will bring us and to represent my fellow humanity students.
Isabella Yoon
Commerce Representative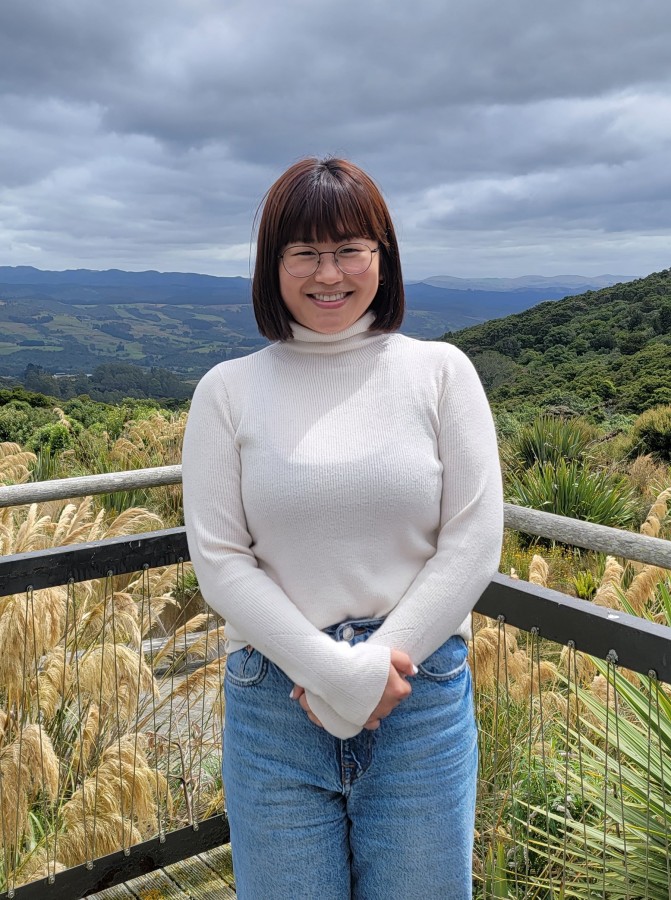 I am a second-year PhD candidate in Finance. Apart from pursuing PhD, I love camping, nature and coffee with amazing people. I am grateful to be a part of the brilliant, innovative and selfless OPA team and to be able to represent the Business School.
Kotaro Kamata
Science Representative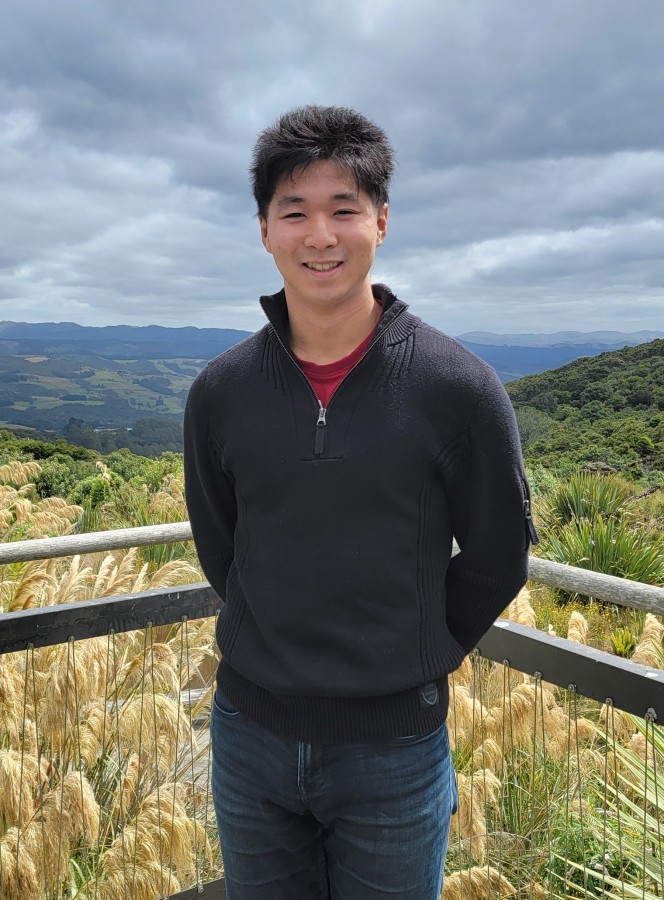 I'm a second-year PhD student in microbiology. I'm in an athletics team, and like to learn about new fitness methods (maybe you can show me some?). As a postgrad student, my observation is that there aren't many opportunities to interact with postgrads from other departments and so, I'd love to promote inter-department interaction and activities.
Lucy Wales-Earl
Welfare Officer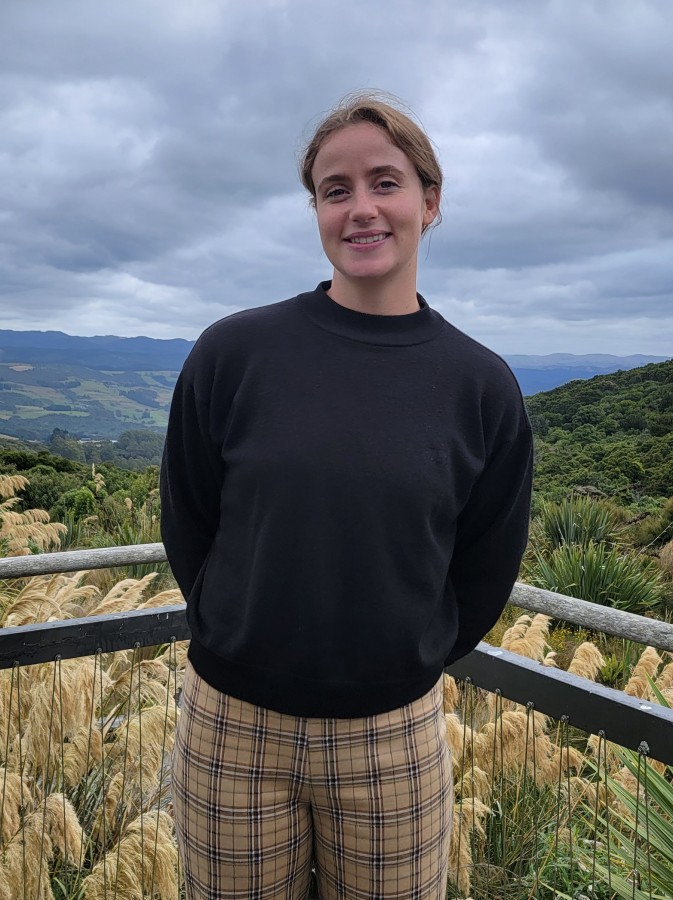 Kia Ora! I am completing my Master of Science with my field of research being in Alzheimer's Disease. This year we will be running awesome OPA Wellness Events. I have ambitions for a Bob Ross paint night, Wellness outdoors event and some wholesome morning tea get togethers! These events provide great social opportunities for like-minded postgrads, and give you an opportunity to come and chat with us, express any of your concerns.
Bianca Taylor
Māori Representative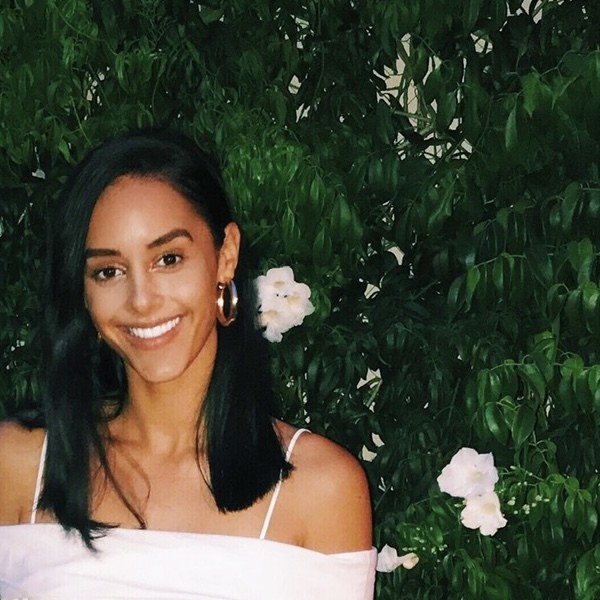 I'm an MBA candidate at the Otago Business School, and an incoming Duke University: Fuqua School of Business candidate for the 2022 Fall Semester. My hope and goal for this role is to be a continuous support to our Maori Post-Graduates so we can continue to thrive and reach for opportunities that can change our lives. I'm a firm believer that anything is possible and am committed to creating greater opportunities for you and your future. Never stop believing or dreaming, this is your time to truly leave a mark.
Susana Jones
Pasifika Representative
I am Fijian Chinese English and Italian, born and raised in Auckland. I'm very privileged to be on UOPISA's executive team this year and super excited to work with OPA too! I'm in my fifth year of study this year, graduated with a BSci in Psychology in 2020, completed my Honours in Psychology last year and was also in the probationary year of the clinical psychology training program. This year I'm in the first clinical year of the clinical psychology training program completing a Postgraduate Diploma in Clinical Psychology and also starting my PhD in Psychology.
---
OPPORTUNITIES
The Graduate Research Student Liaison Committee (GRSLC) has the following vacancies:
Division of Commerce Master's Representative
Division of Health Sciences PhD Representative (Dunedin Campus)
International Master's Representative
Distance Student Representative
GRSLC is an opportunity for postgraduate students to advise the university on student concerns, and on changes to institutional policy and practice. It meets four times a year in the Clocktower.
If you are interested in taking on one of the above roles, please email Ruth Sharpe from Academic Committees to indicate your interest, and include a brief bio and a statement on why you want to take on the role.
---
GET SUPPORT
Postgraduate study can be stressful and challenging, and we want to ensure that you have access to any available support that you might need during this time. You can find below a list of contacts and spaces that are useful.
The OUSA Postgraduate Students' Representative is your elected rep on campus, and can answer questions or support you at the governance, committee, and/or advisory level. They are part of the OUSA Executive.
OUSA Student Support can help you navigate university life in general, and offer support on issues such as tenancy law and flatting, wellbeing and safety, financial hardship, and academic concerns. They employ several advocates, including a Queer Support Coordinator.
The Graduate Research School looks after all PhD and thesis Masters students. You can contact them about scholarships, Māori postgrad support, graduate wellbeing, and more.
The International Office is a campus hub set up to support international students. They facilitate a range of initiatives, events, and support structures to help their students feel at home.
Disability Information and Support is a University service that offers services and support to students with a disability, including academic advocacy, note-taking, and examination alternatives.
Talk to the Career Development Centre if you would like support or advice around job-seeking or figuring out your career path.