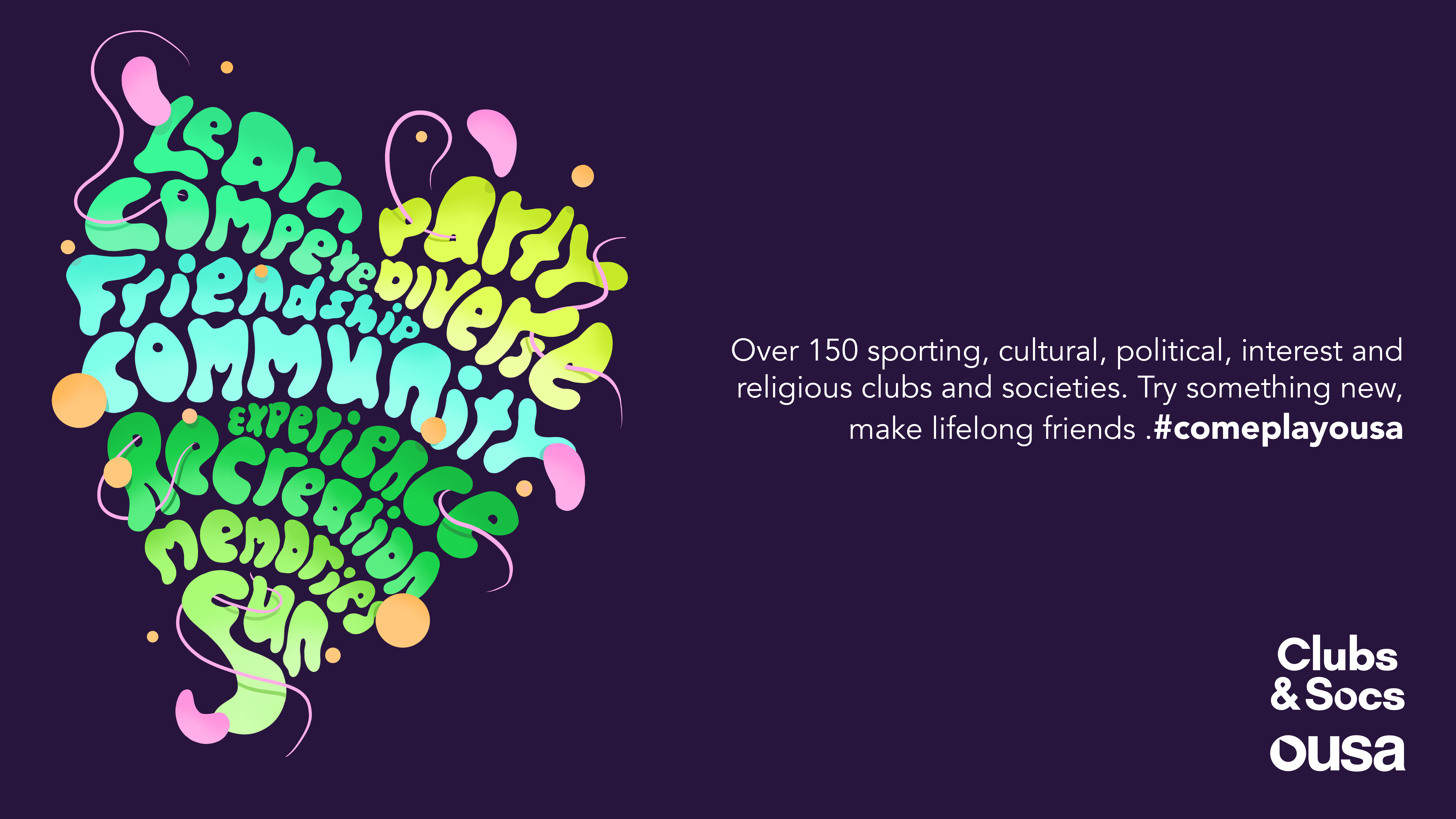 The Social Club - What's On at Clubs and Societies
From Tulsi Raman, Clubs & Societies Representative
Welcome to "The Social Club - What's On across Clubs and Societies". I am excited to share this new project with you all and hope you find new opportunities to enhance your time at university and widen the range of people you meet! There are only so many clubs you would think you have an interest in, and you may never try something new if you keep to what you know. But now, HERE'S YOUR CHANCE!
Make the most of the clubs on offer and the events on each week. Don't be afraid to try something new!
From Clubs and Societies Centre
We are keeping mask requirements and room capacities as is for now (to ensure our and students health and safety as much as possible). This will be reassessed as restrictions are lowered.
Club and Societies Events
---
Have a go day #comeplayousa
Clubs & Societies Showcase
Wednesday 12-2pm at Clubs & Socs during Summer School
Otago Room

Dance Studio

Activities

Hall

18th

January

Chat time

with

UniQ

Dance

with

Otago Thai Students' Association

Intro to Seishinkan Martial Arts

with

Dunedin Seishinkan Society

25th

January

Origami & Chit Chat with

Otago Japanese Students Association

Dance with Indian Students' Association

Tag, you're it!

with

Otago Uni Laser Tag Society