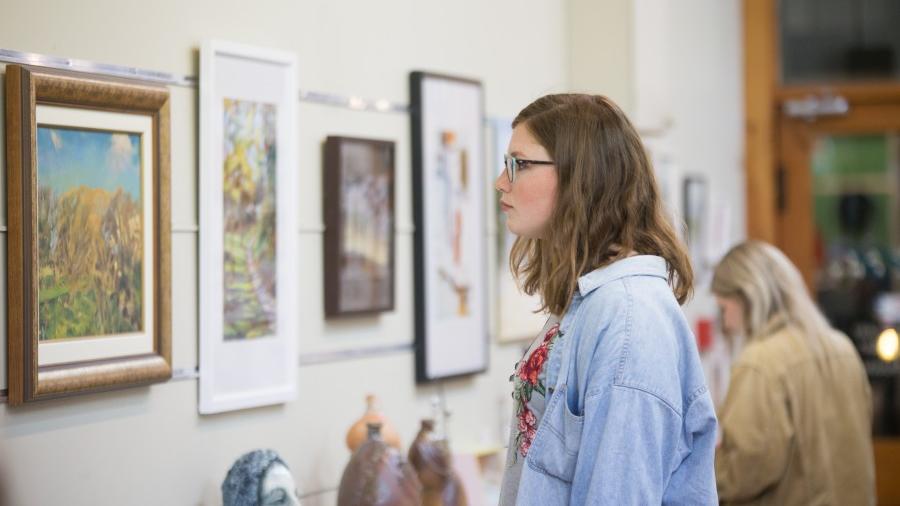 City Gallery Crawl
5pm - Late Thursday 9th August
Starting at the Hocken Library with free van rides into town from 5.30pm
The OUSA City Gallery Crawl is a great night to explore the huge range of galleries that Dunedin has to offer. If you have never met the local arts community and you're yearning for a fun art-filled experience – this one's for you!
This year we have made a dedicated trail to follow to make sure you can get around all the galleries in their opening times.
The galleries involved this year:
The Hocken Library
Dunedin Public Art Gallery
Space4u
Gallery De Novo
Stuart Street Potters Co-op
Inge Doesburg
Blue Oyster Art Project Space
Moray Gallery
Guild
Dog with Two Tails
Image: 'Primary Care' exhibition installation view, Hocken Collections, Uare Taoka o Hākena, University of Otago. Photo: Iain Frengley.
Starting point will be at the Hocken Library at 5pm with complimentary drinks & nibbles available to enjoy. There will also be free van rides to town from 5.30pm. End your night at Dog with Two Tails for Jazz in the Pocket and don't forget to fill out your map with your name and contact to be in the draw to win a Dog with Two Tails voucher!
Pick up your map on the night, from the Student Exhibition + Sale Info Desk or view the booklet HERE