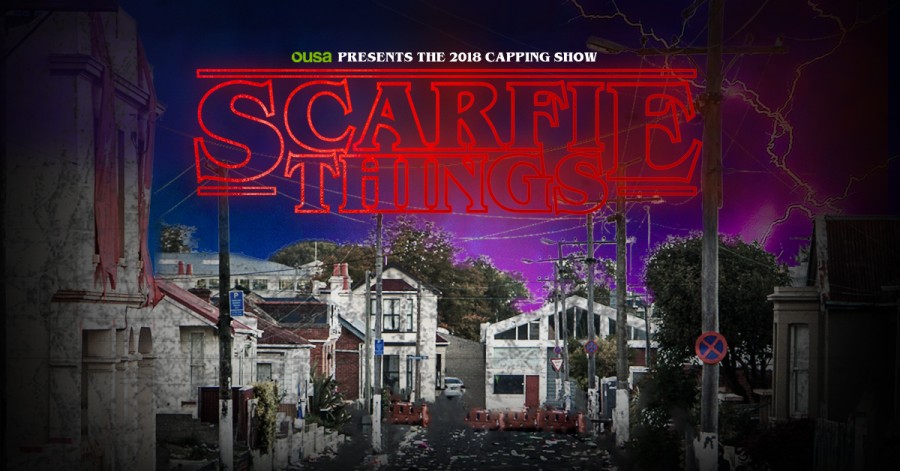 OUSA is proud to present SCARFIE THINGS: The 124th annual Capping Show!
---
16-19 May & 21-26 May
7.30pm, University of Otago College of Education Auditorium. Doors open 7:15pm.
---
This show is guaranteed to make you make you LOL, wince with awkwardness, cringe with offense and it will definitely make you tell everyone you know how awesome it was.
Put quite simply, the Capping Show is the funniest live act you'll see all year. You can laugh at bad taste jokes and not be judged. It touches on many of the current and not so current events of the past few years, satirising people and problems which no one would usually dare! Featuring a cast full of people you have probably never heard of but may have had interesting encounters with at parties or in bed. Also sticking with tradition it features the comic stylings of the Selwyn Ballet (meaty guys in tutus) and the Sextet and Sexytet (raunchy harmonious songs). Come along and laugh until you cry (or the other way round).
Bring a friend. Sex is not as enjoyable when you're alone and neither is the Capping Show. In fact, bring your whole flat. Can't think of where to take that special someone for a date? Bring them to watch the Capping Show. It will almost definitely increase your chances with them (as long as you are also hot, sexy, beautiful, funny, smart, rich, on a boat and give amazing massages).
The Capping Show sells out every year, so keep your eyes peeled and get in quick when tickets go on sale!
---
Past Capping Show video sketches on Youtube: 2012 - 2011 - 2010 - 2009 and earlier