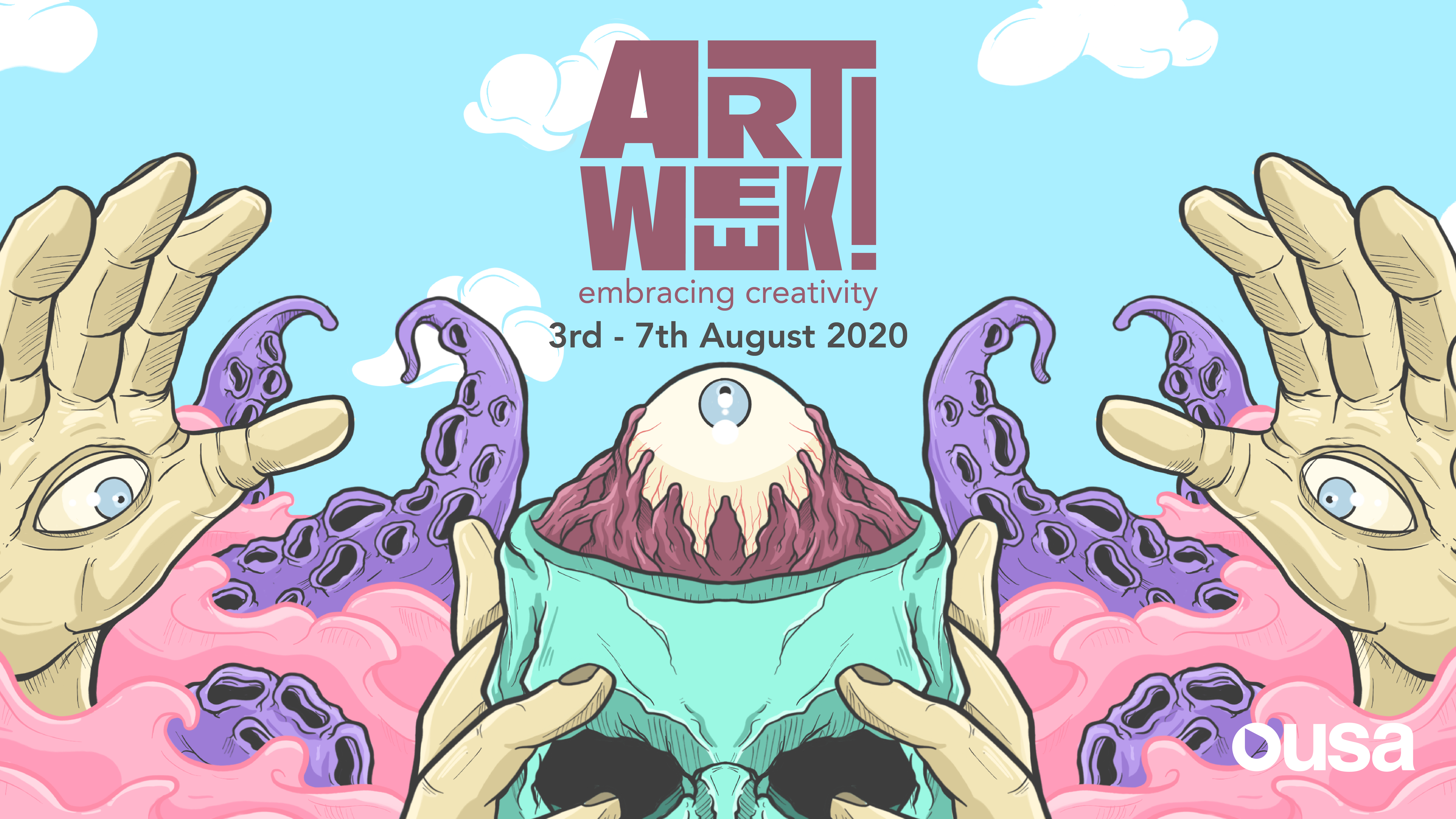 Art Week
August 3rd - 7th
Art Week is back for 2020! Get some monies by selling Art in the Student Exhibition or Market Day, have a laugh with your flatties at Brush 'n Bevvies where we can all pretend we are Picasso for a night, learn how to DJ your flat parties, or get your competitive streak going with the 24hr Photo Comp! And to finish it all off, show off at our Awards night.
3rd - 7th August 10am – 5pm: Student Exhibition
We are keen to start planning for events as things hopefully return to some normality over the coming weeks and months. So we are opening up the entry process for the 2020 Art Week Student Exhibition!
This year, we will be having an online Art Exhibition as well as a physical one! This allows a wider audience to engage with your art
we also acknowledge that Covid-19 may still be affecting our ability to run physical events come August. So regardless, the online Art Exhibition will go ahead!
Isolation is a great time to perfect an art piece and enter in the Student Exhibition! All profits go to you! We take no commission, so whatever piece you've whipped up in isolation, feel free to enter it
ENTER your artwork HERE

Entries are open until 27 JULY
8th June - 20th July: Search for Merch
Tuesday 4th - Wednesday 5th August: 24HR Photo Competition

Tuesday 4th August 6pm - 9pm: Brush & Bevvies
Wednesday 5th August: Radio One 91FM Art Week Market Day
Wednesday 5th August 6pm: Future DJ WorkShop & Comp
Giving student DJ's the chance to win some sweet prizes and notoriety. Showing off their best 15 minute mix in an attempt to walk away with the title of Future DJ Champion 2020
Thursday 6th August 5pm - 6pm: Awards Night