Return to Upcoming Events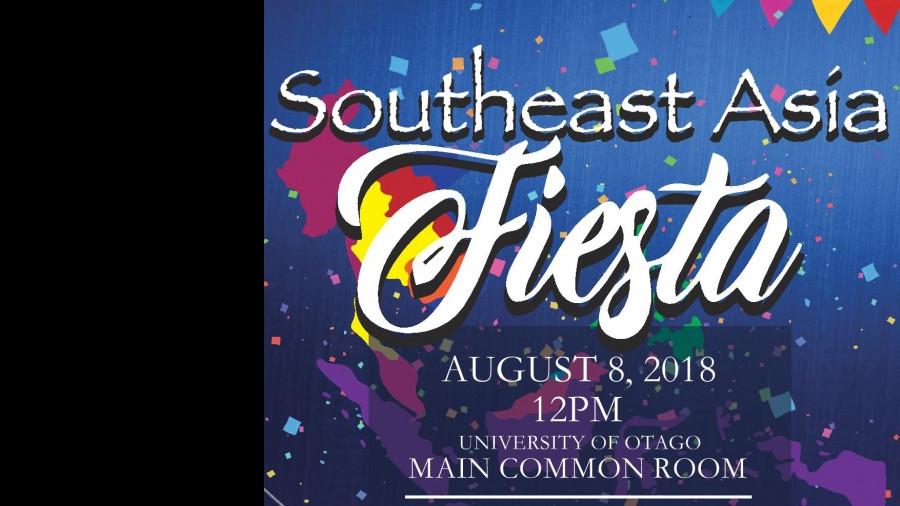 This event is brought to you by an array of Southeast Asian affiliated clubs and societies!
For one day only, SEA Fiesta brings you on an exciting tour around Southeast Asia countries such as Cambodia, Indonesia, Thailand, the Philippines, Singapore and Malaysia. There will be lots of fun lunchtime activities to introduce to you Southeast Asian culture! You will have the chance to:
=> Learn how to say 'hello' in a new language with interactive language games
=> Discover the traditional attires of each country and even take a photo in them
=> Learn about the history of batik across Southeast Asia
=> Play traditional games
=> And many, many more!
Come and discover the diverse and vibrant culture of Southeast Asia at the SEA Fiesta Weekday Booths happening on 8th August from 12pm-2pm at the Main Common Room. See you there!
... There will also be a cultural art exhibition held at Union Hall from 6th August to 10th August featuring artwork donated by members of Otago University Cambodian Club (OUCC), Indonesian Community Association (ICA), Otago Thai Students' Association (OUThSA), Otago Filipino Students' Association (OFSA), Otago Singapore Club (OSC) and Otago Malaysian Students' Association (OMSA). All proceeds from SEA Fiesta including cultural art sales go towards supporting New Zealand Red Cross.
---
Wednesday 8th August

2018
12:00pm -

2:00pm
---