King of Kart - N64 Mario Kart Tournament
It's game time…. Get your shell's and bananas ready guys, OUSA will be hosting the inaugural N64 Mario Kart tournament over the course of Re-Ori!
All participants will take part in one qualifying round (Monday-Thursday) to determine seeding in a 16 player bracket final held on the Friday. Depending on participation, the bracket may be reduced in size. The Tournament organisers will decide prior to tournament starts and all those who have paid and registered will be notified. In each qualifying round, every player will compete in three consecutive randomly picked races. After each race concludes, points will be awarded based on how the players finished in those three races. From here the top 16 will be announced on Thursday after the last qualifying rounds have finished. From there all 16 finalists will then face off in the finals on Friday. For all the tournament rules and how the point system works see the attached PDF document. We have some great prizes available including 3 cash prizes for 1st, 2nd and 3rd place. Registration is open until 4th of July, the entry fee is $5 and its first in first served. I'ma Wario, I'ma gonna win!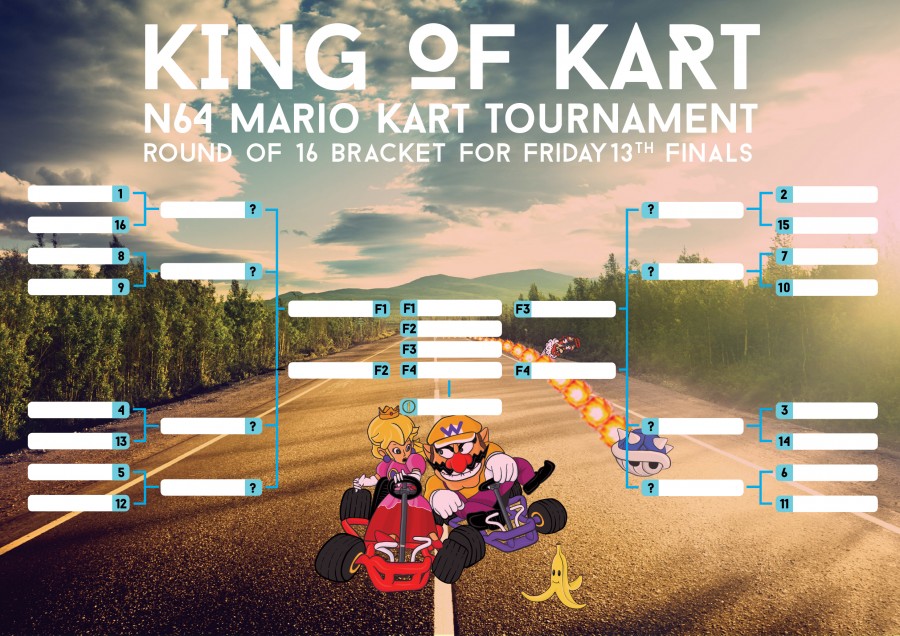 ---
Monday- Friday, 12.00 pm – 1:30 pm
Main Common Room
Please read the Tournament Rules before you enter
Registrations close 4th July