Meeting Room

4.8m L x 9m W
43 square metres
---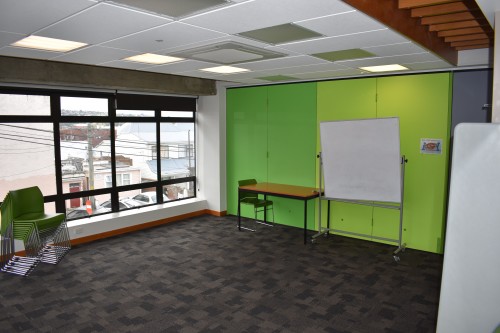 Capacity
18
Equipment
TV
DVD/VCR - available on request
Whiteboard
Chairs
Tables
Cushions
Terms
Only 1 Booking per day
Booking is restricted to 2 hours maximum. Anything exceeding 2 hours must be requested through OUSA Clubs & Societies Reception.
Numbers must not exceed maximum capacity for the room (30)
Alcohol is not permitted on OUSA Premises without prior permission

Please note that if you turn up 15 minutes later than your booking time, your booking may be cancelled. Let reception know if you will be late.

---